Assembling a Miata bikini top from Project-G. Before ordering, follow the measuring guide on the Project-G website, the bikini tops are made to fit specific windshield-to-roll-bar measurements. Mine also took many weeks to product and ship due to supply shortages. Source an old convertible top frame from a junkyard Miata – I found one on craigslist from a future 24 Hours of Lemons car!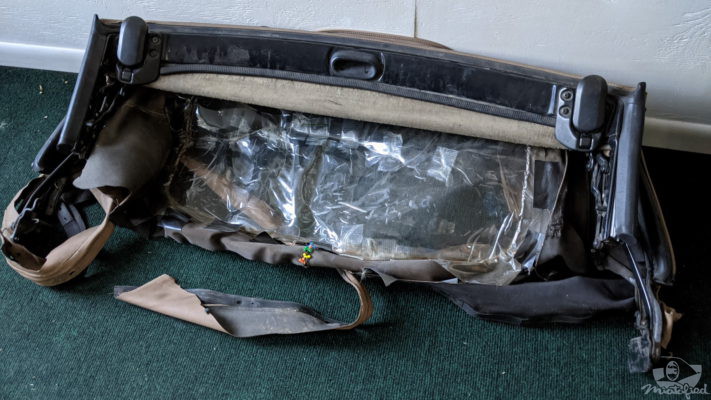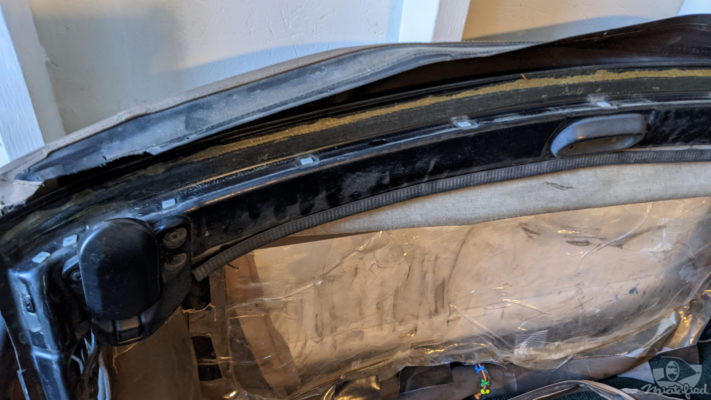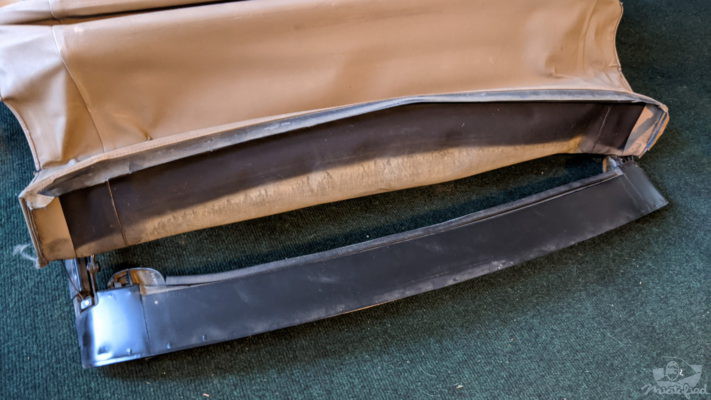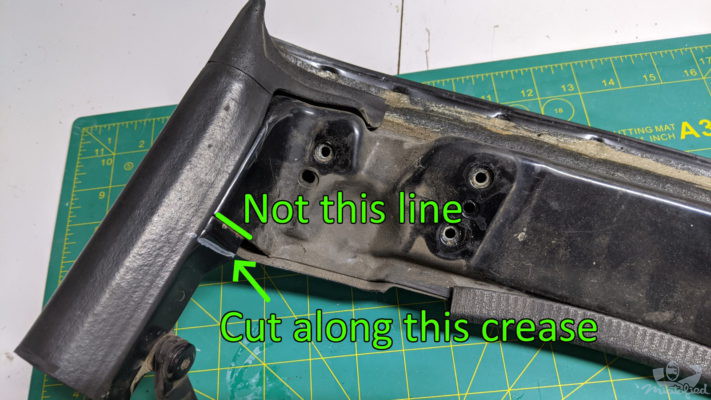 I used an angle grinder with a cutoff wheel, and it went through both the metal frame and the rubber weatherseal like butter. I did a some test cuts first, and brought the bow over to my work bench where I could clamp it down and make a clean final cut more easily.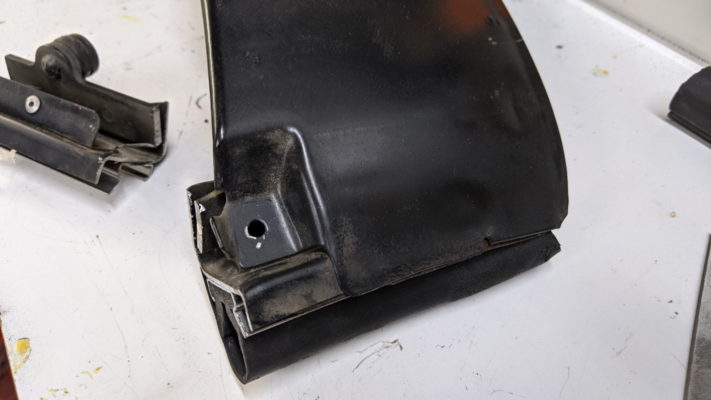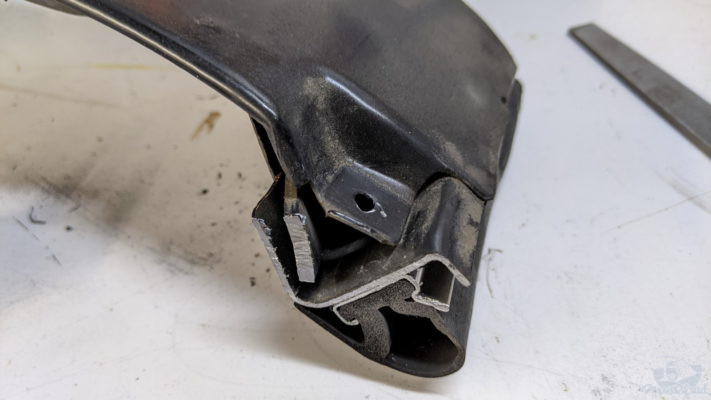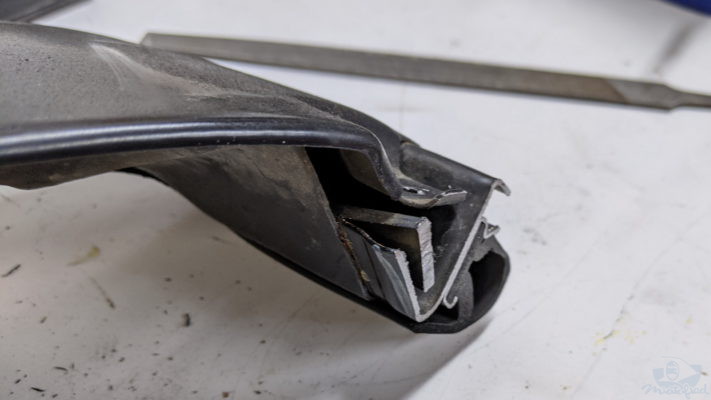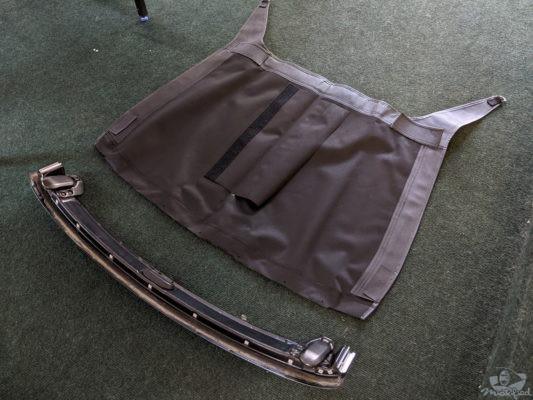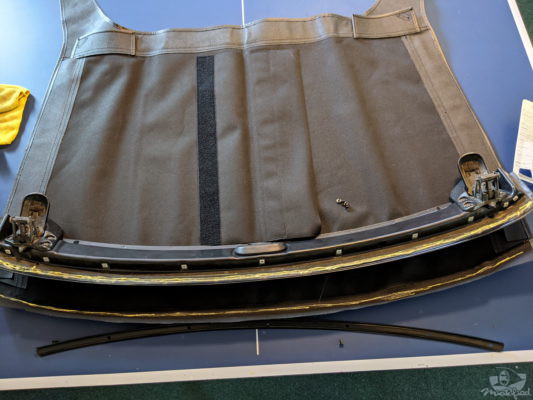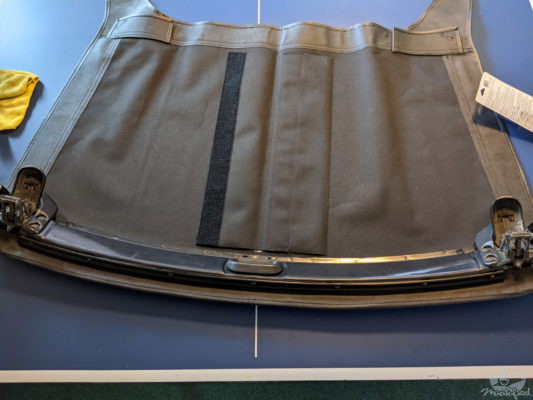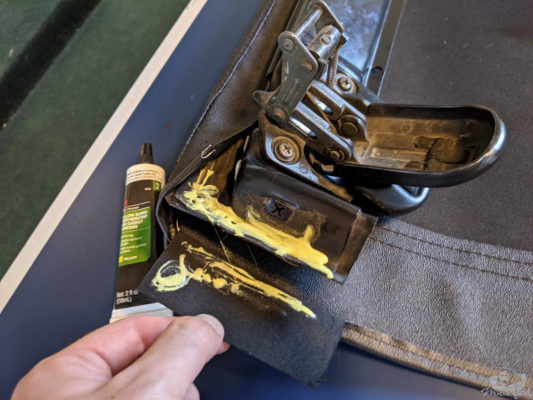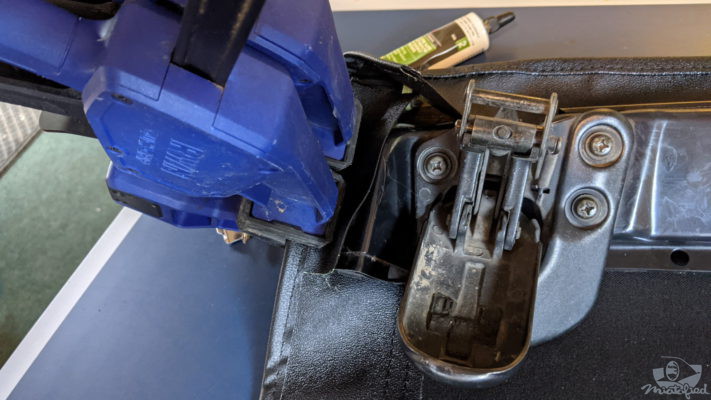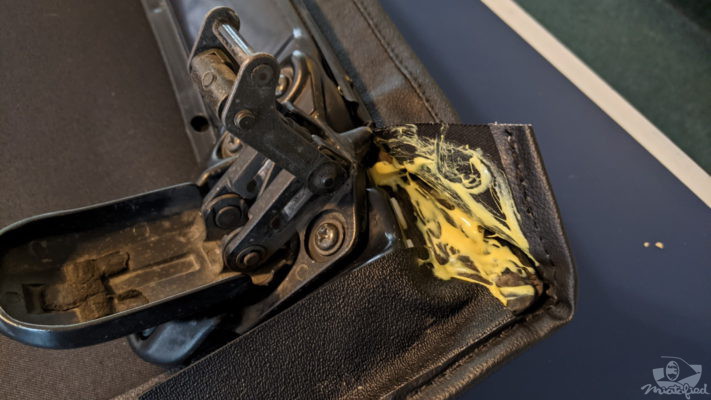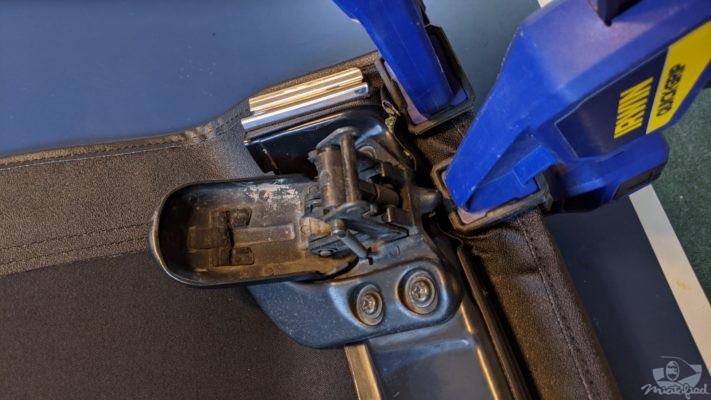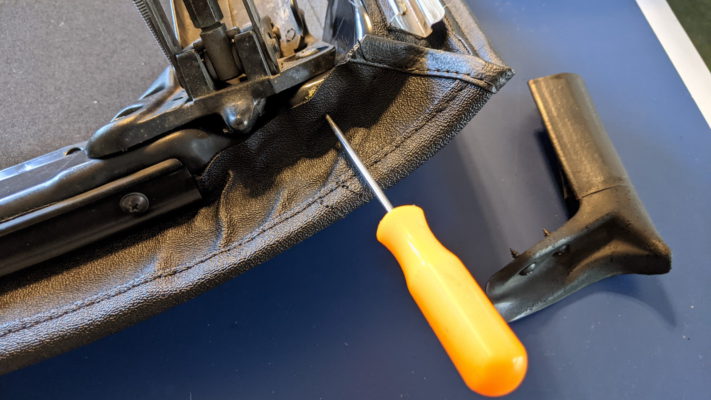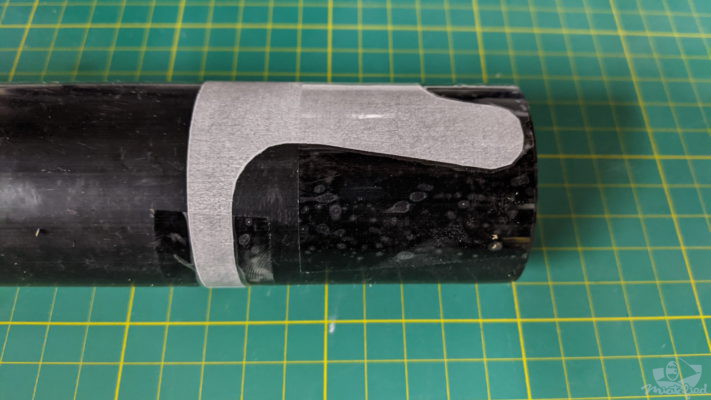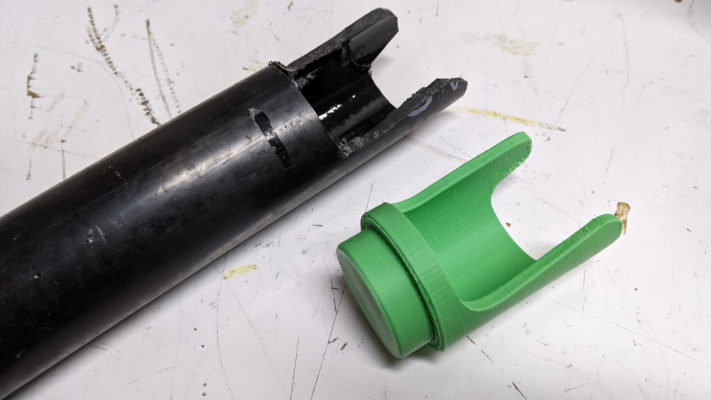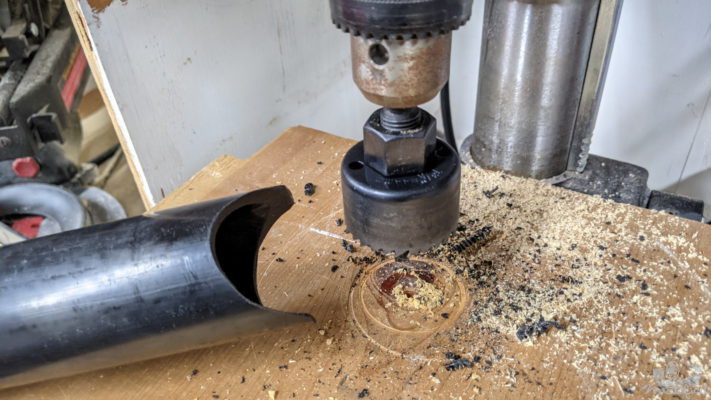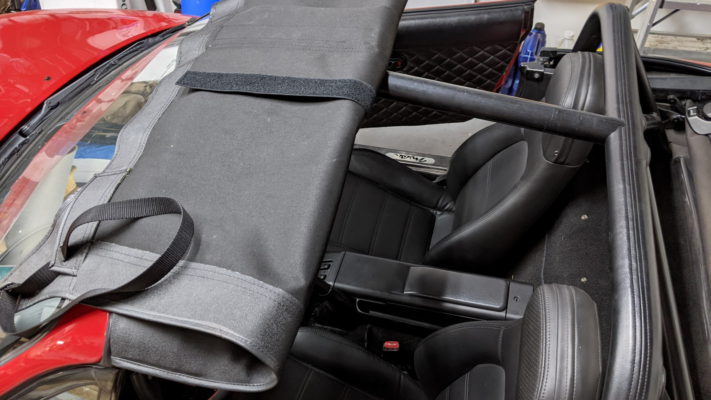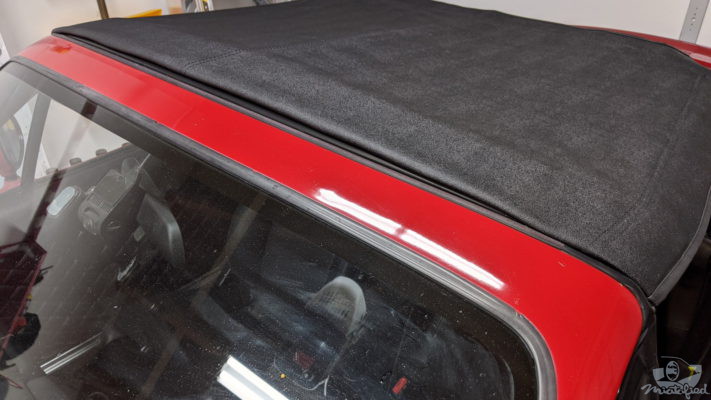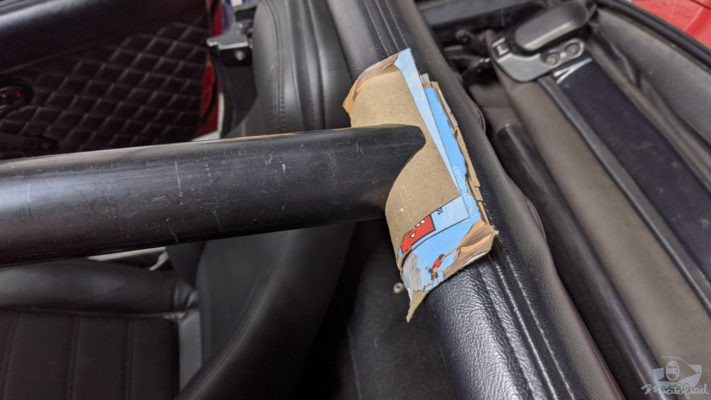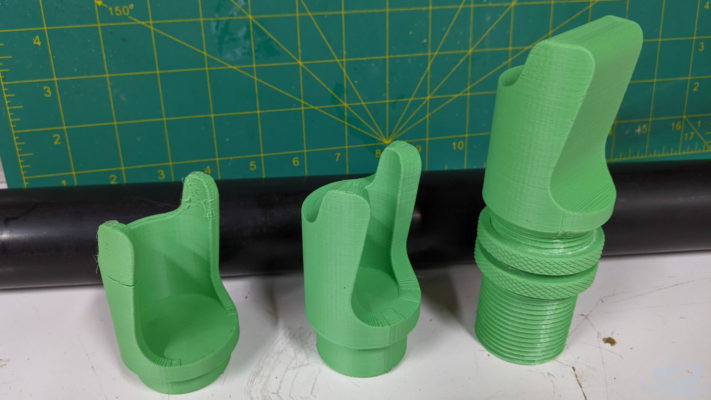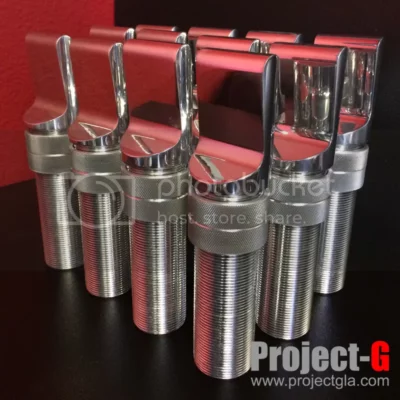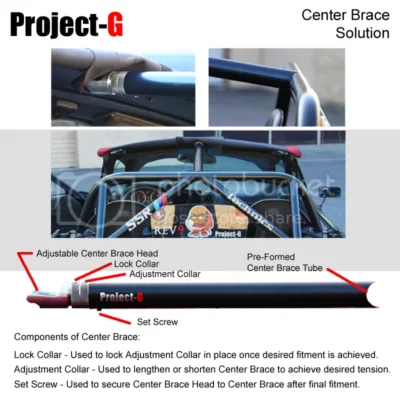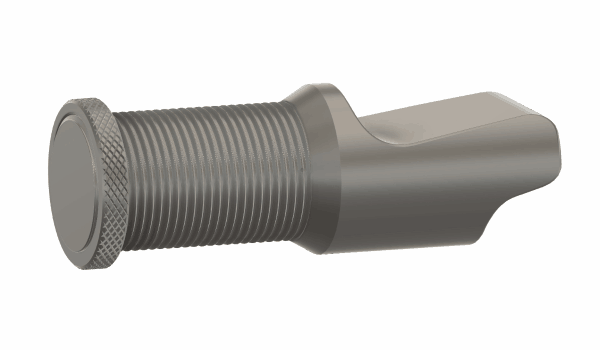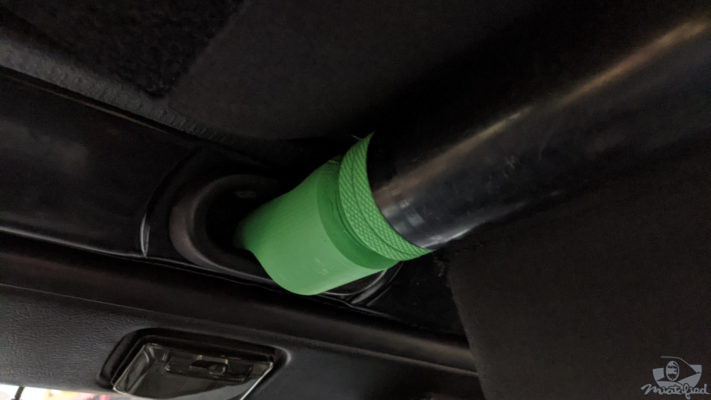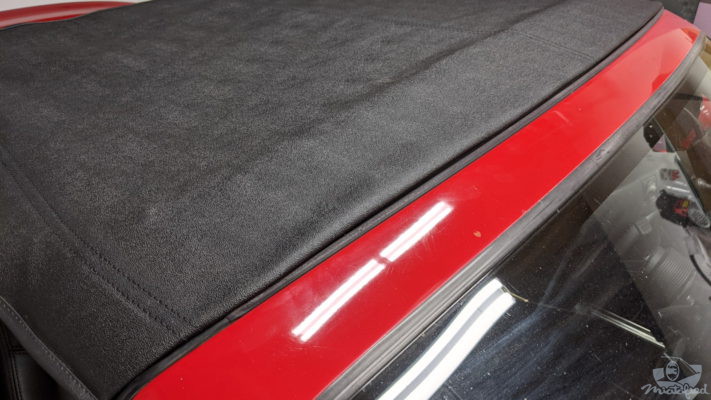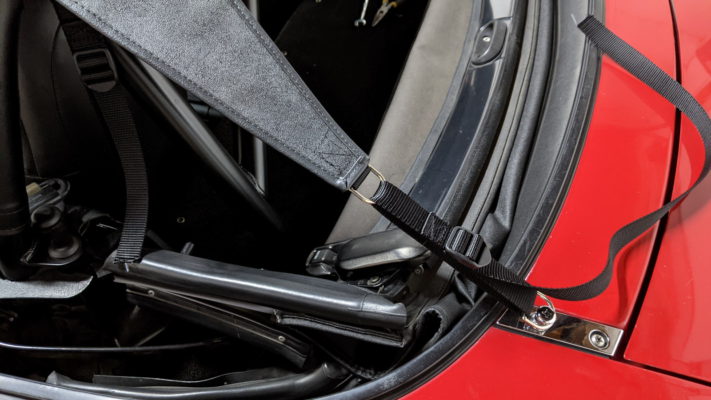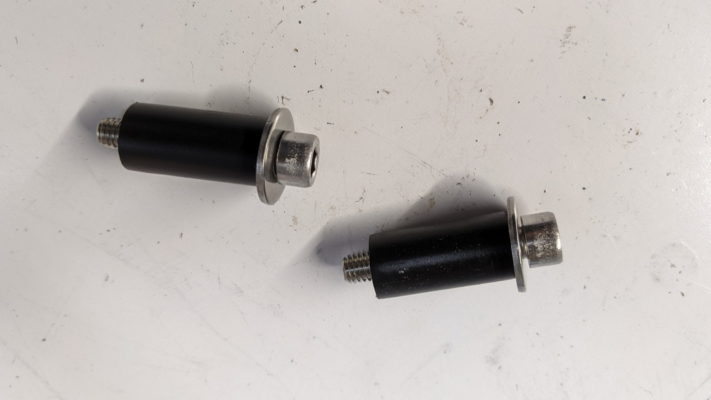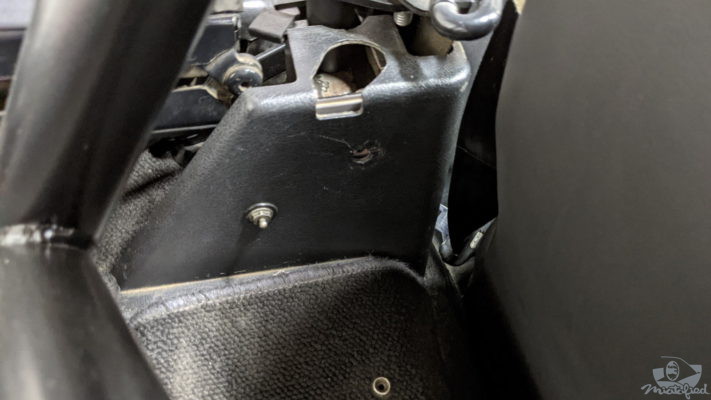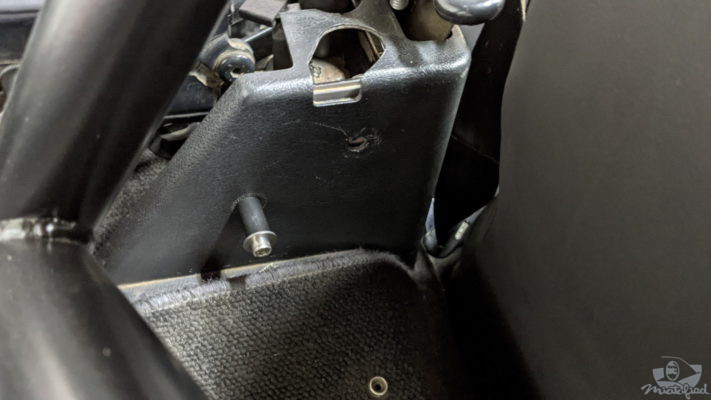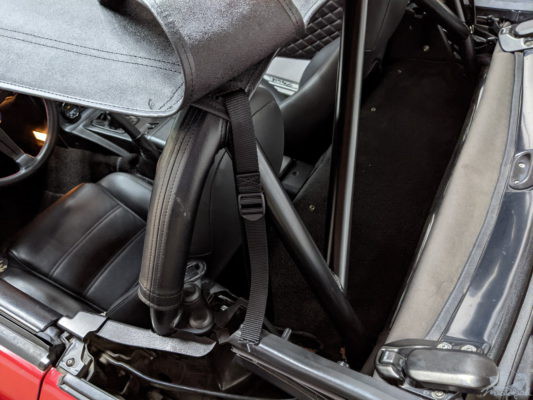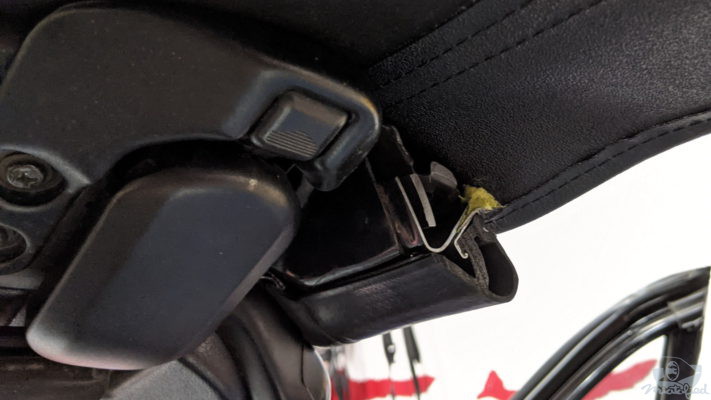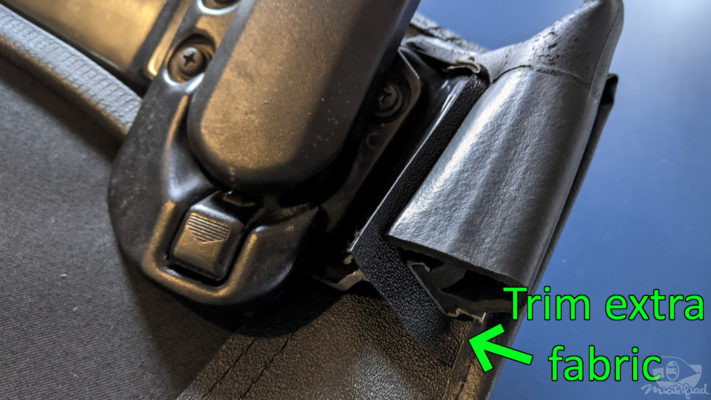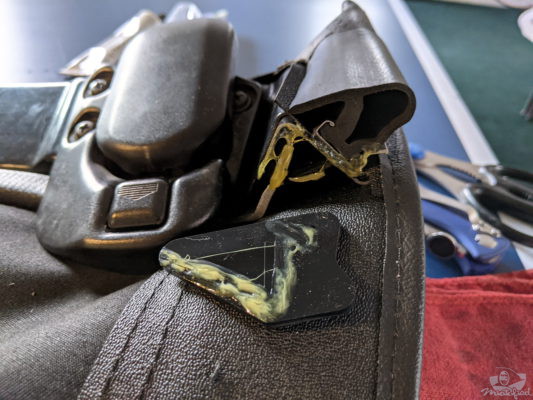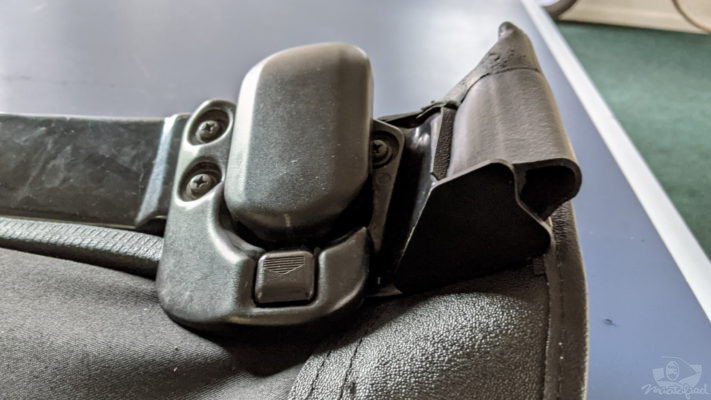 This 3M adhesive is great, but try to find the black instead of yellow for a black fabric.