An offset license plate bracket is a super easy mod for some style and street cred. The one I made in 2015 was just a bolt, some washers, and a cheap aluminum bar from Home Depot. It worked great for years, but it was pretty flimsy and was usually crooked. It also wobbled around in the wind at highways speeds. The Garage Star License Plate Bracket is a serious upgrade.
Garage Star makes a fabricated bracket that attaches to the Miata's transport tie-downs (baby teeth). They also sell a version with an adapter if your Miata has already lost its baby teeth. The stainless steel bracket is much sturdier than my DIY version, and has some adjustability for the offset and angle of the license plate.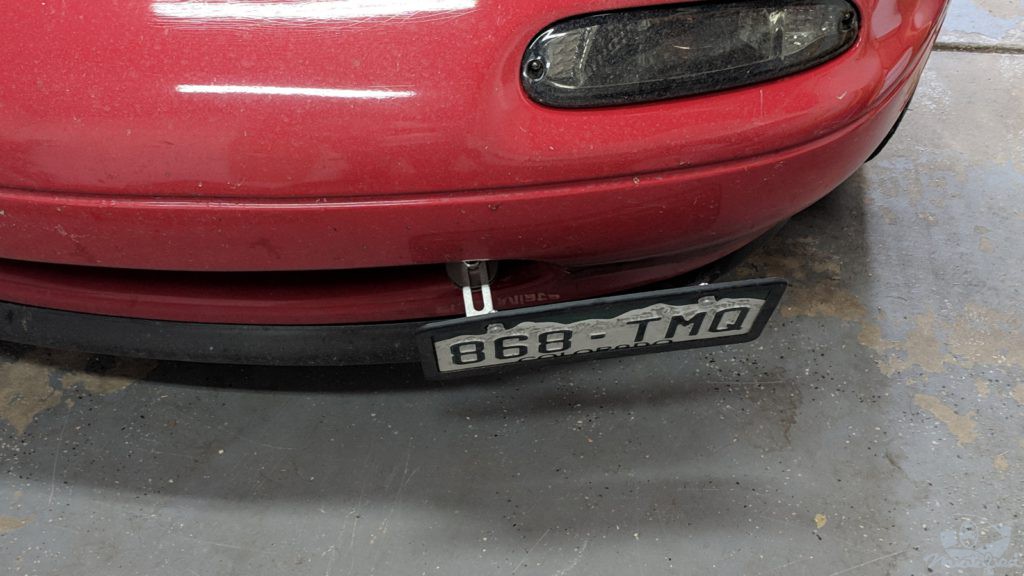 I bent the bracket just a few degrees by hand so the license plate was level and aiming forward.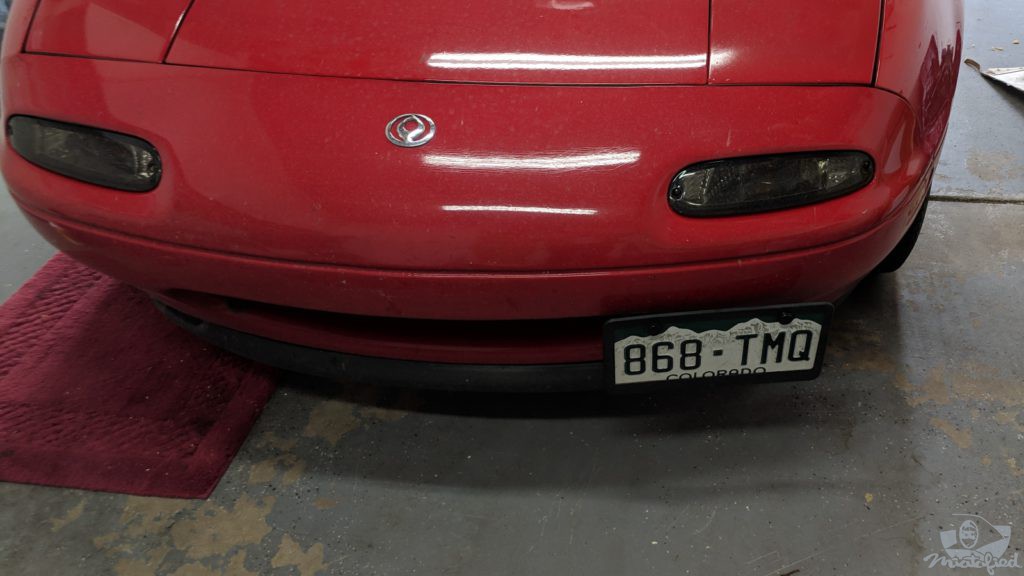 It looks great, and the simple hardware made it an easy install.
I'm also using a black license plate frame from Amazon for some extra class.