OEM Miata headlights are sealed-beam halogen bulbs. It's easy to replace them with modern glass that takes standard H4 bulbs. I bought the Cibie 82440 off Amazon for $48 each when one of my old bulbs died.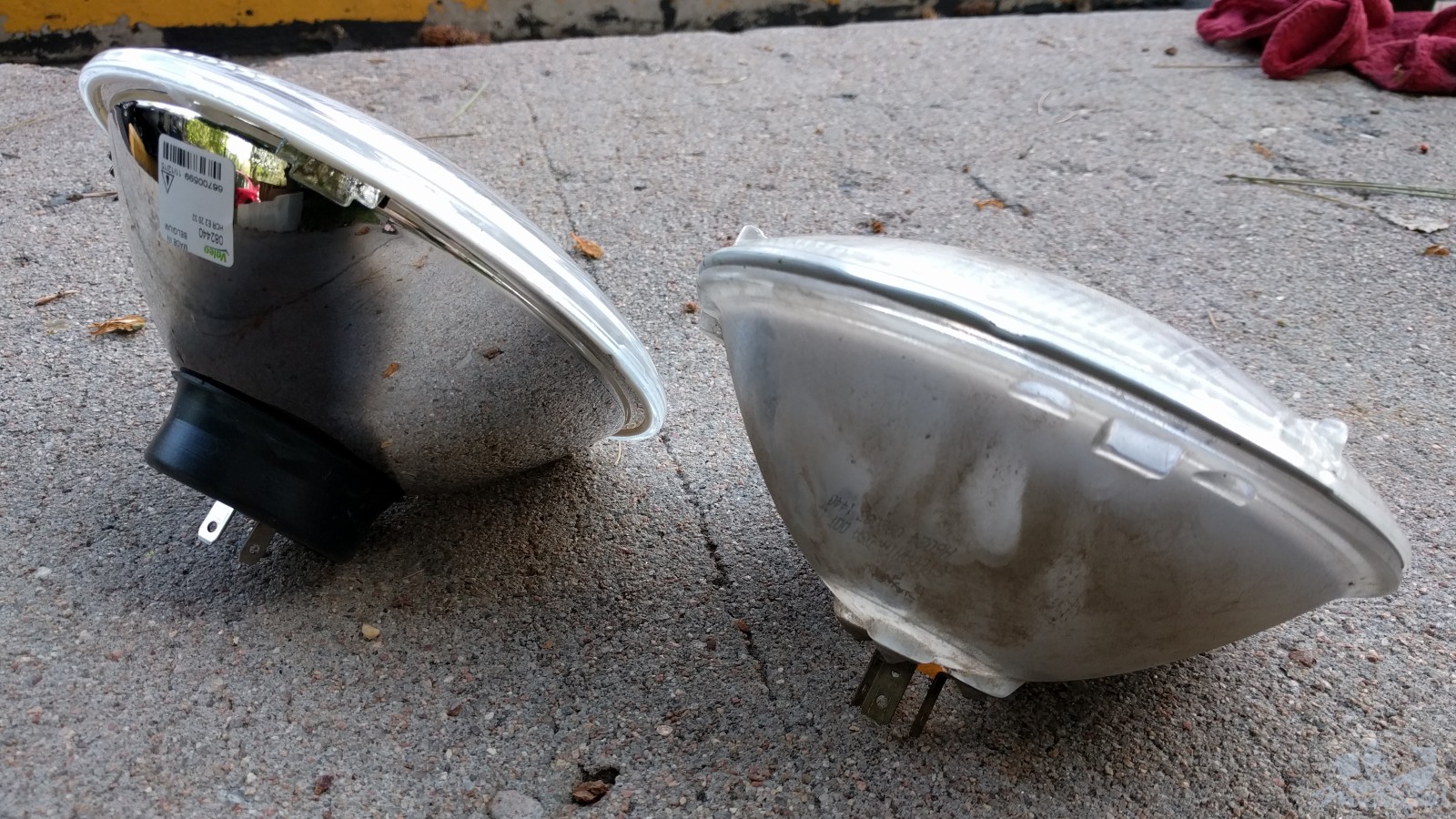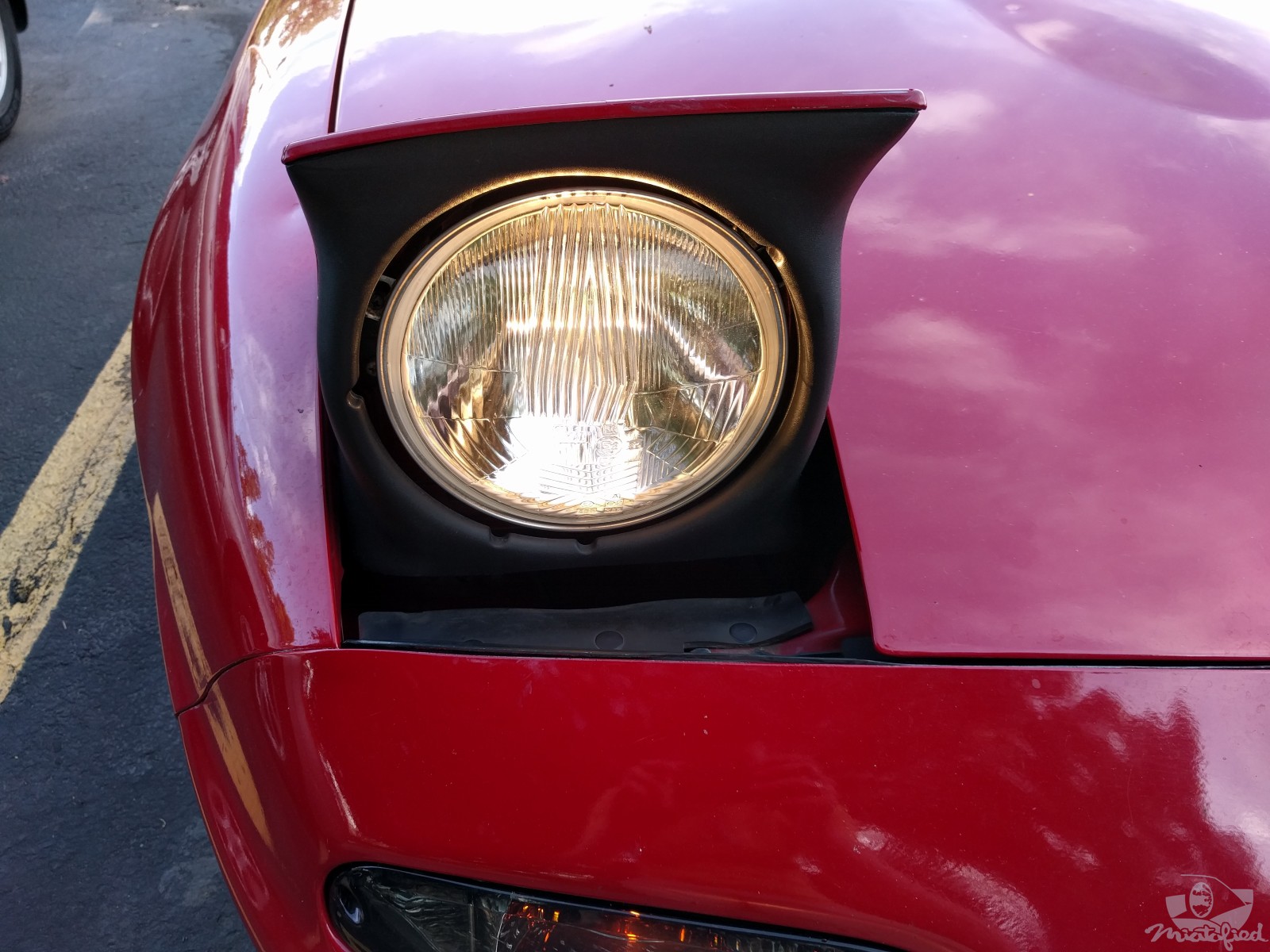 The Cibie lights create a much sharper beam than the old Sylvania halogens.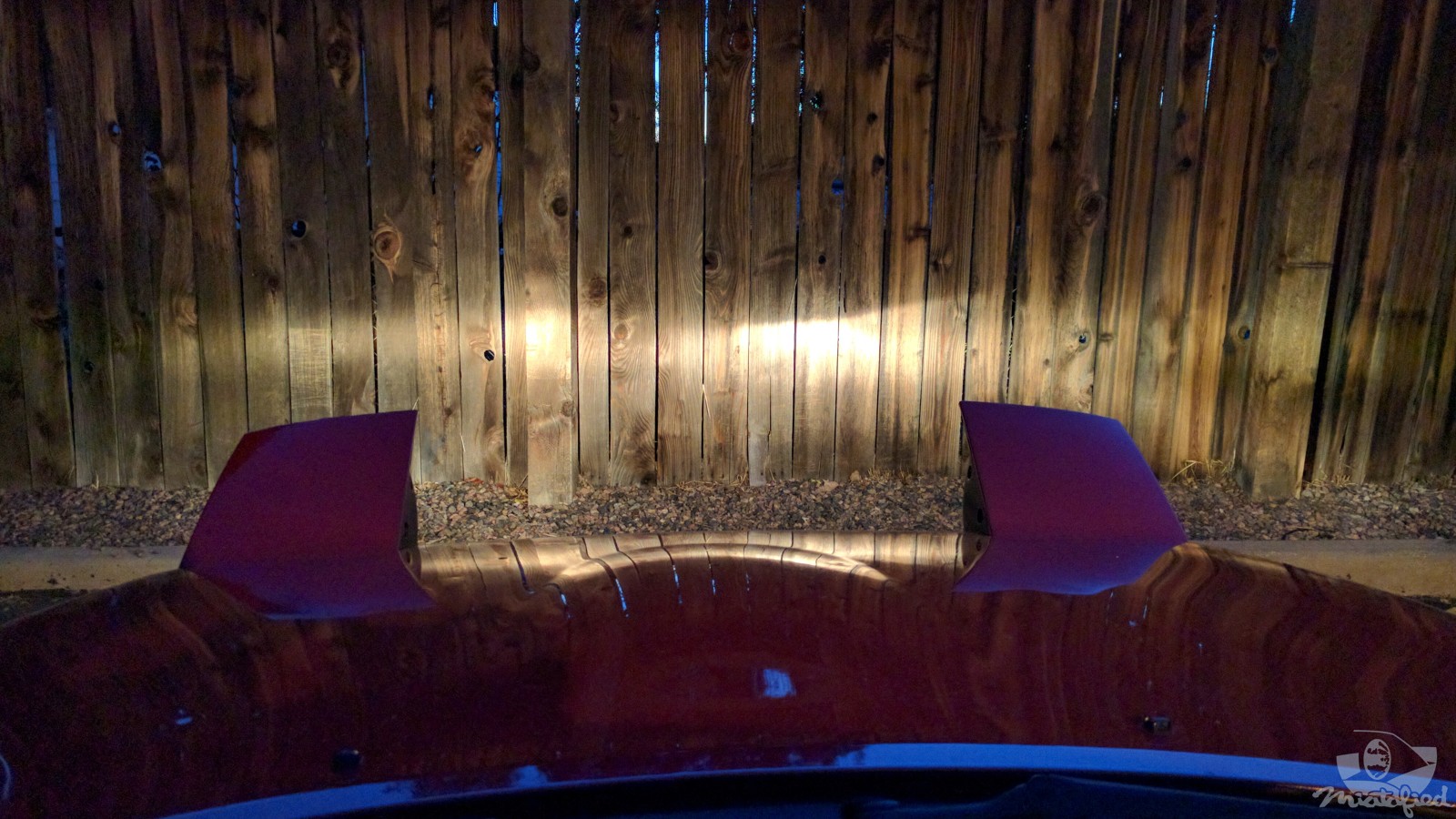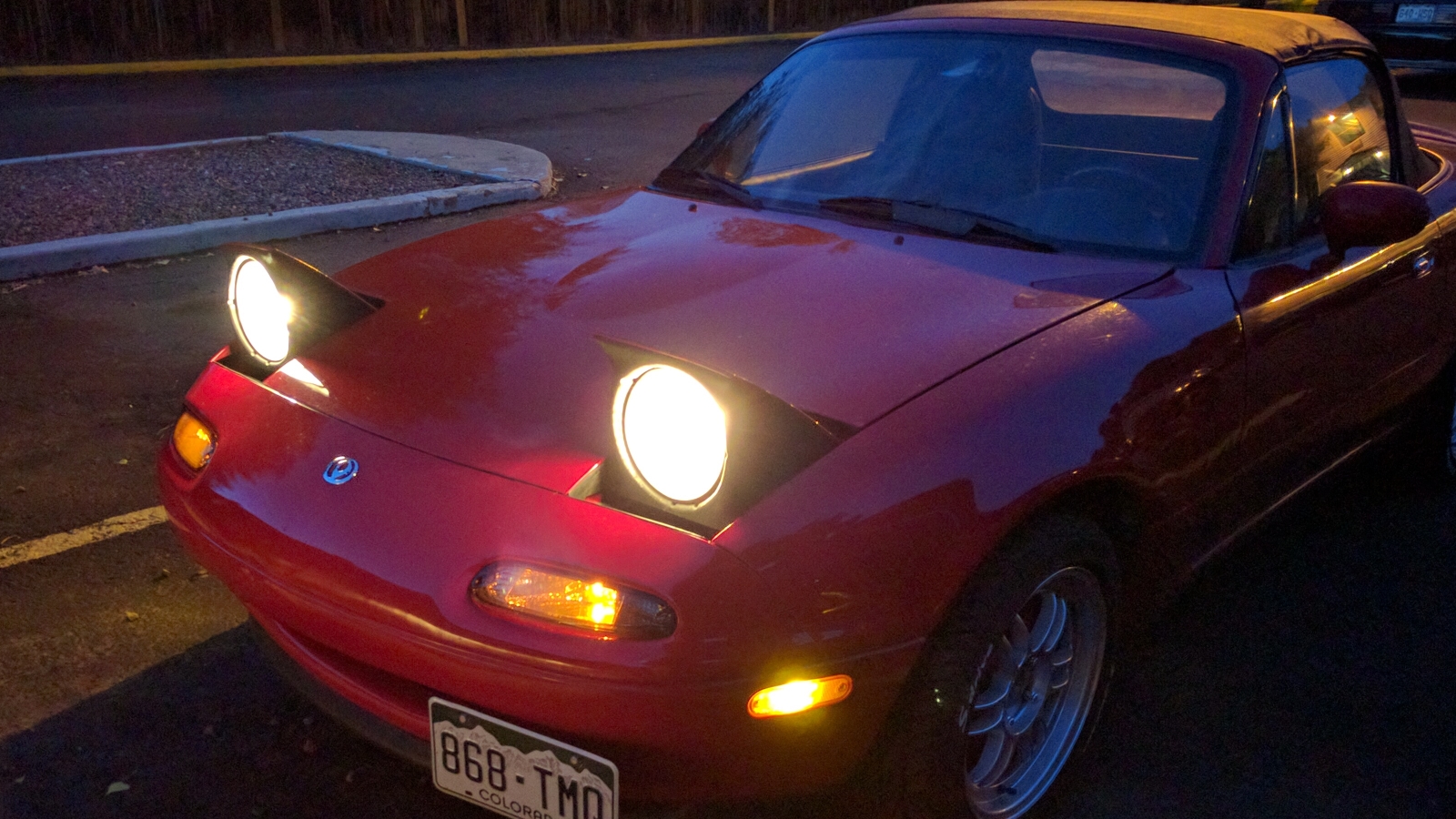 I also used some Meguire's Black Plastic Restorer to bring life back to the headlight surrounds.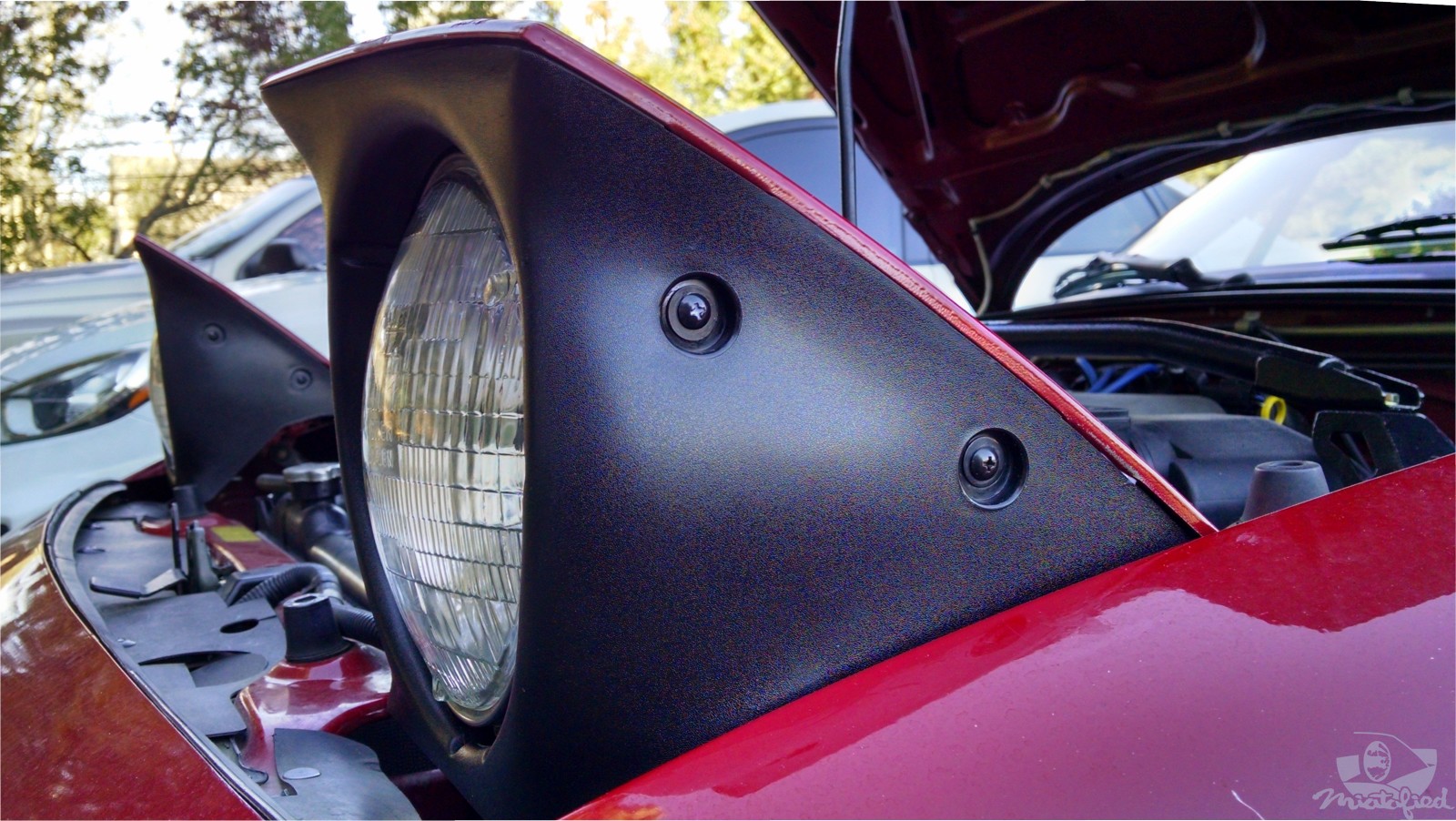 Update
After nearly three years with the Cibie lights I can definitely recommend them. I had to replace one of that was cracked by a rock, but they have worked perfectly otherwise.