This mod is mostly bling, but also gets the hood prop out of the way for working in the engine bay. Truthfully, I like to put the Miata's hood up at car shows because there are some hail dents on the hood that I haven't fixed yet 😬.
Pretty easy install, but it does involve drilling and tapping some holes in the hood hinge support. This Flyin' Miata kit is manufactured by IL Motorsport, and it's available from other suppliers with different stickers on it, for example Track Dog Racing. FM had the best price at the time I ordered, and their excellent customer support is always a plus.
The only special tools required are a 13/64″ drill bit and an M6x1.0 tap.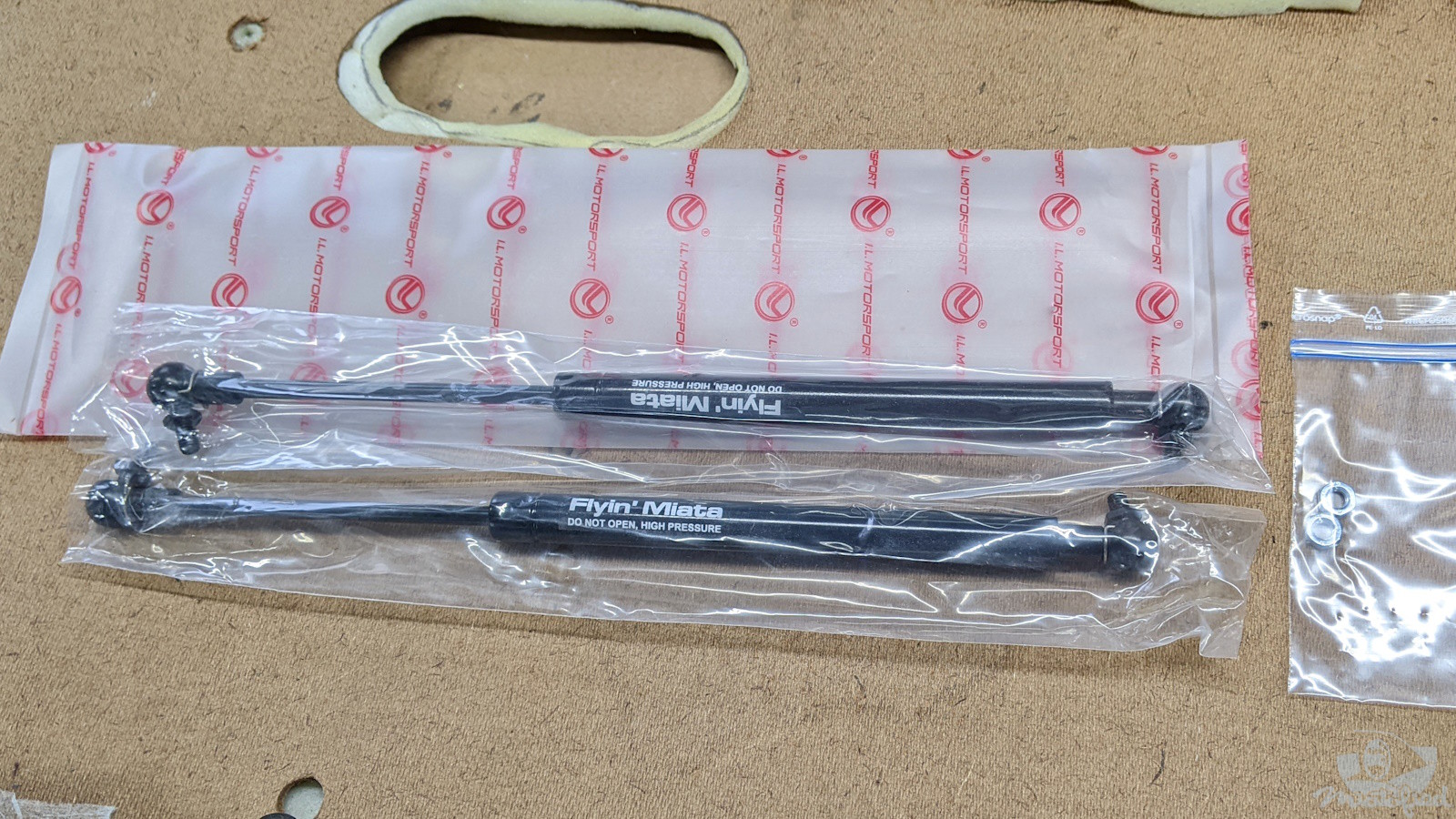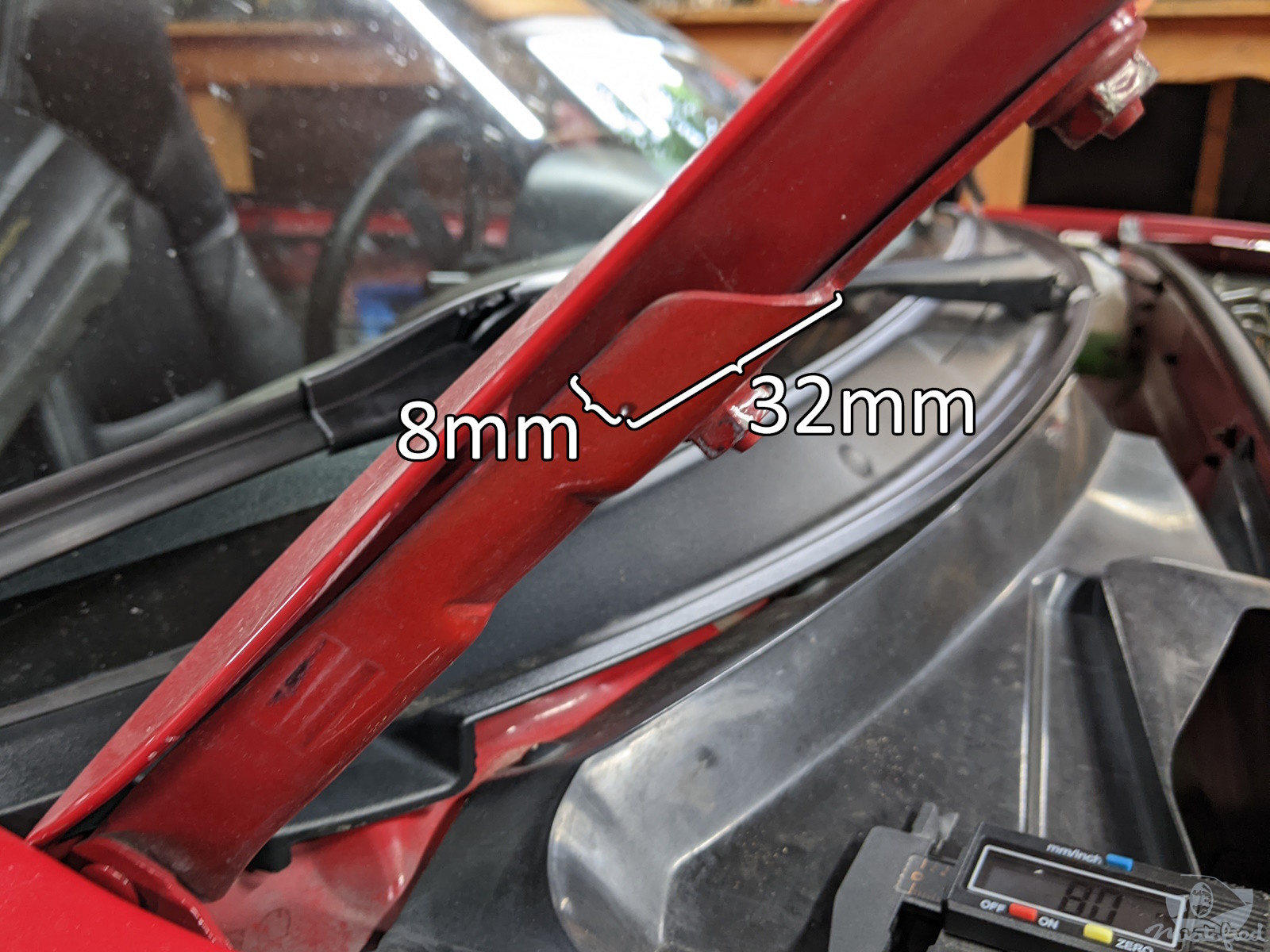 The instructions show where to measure to locate the hood hinge ball stud in the correct place. 8mm down from the edge of the bracket, and 32mm back from the inner corner. Definitely use a center punch on the mark to prevent the drill bit from wandering.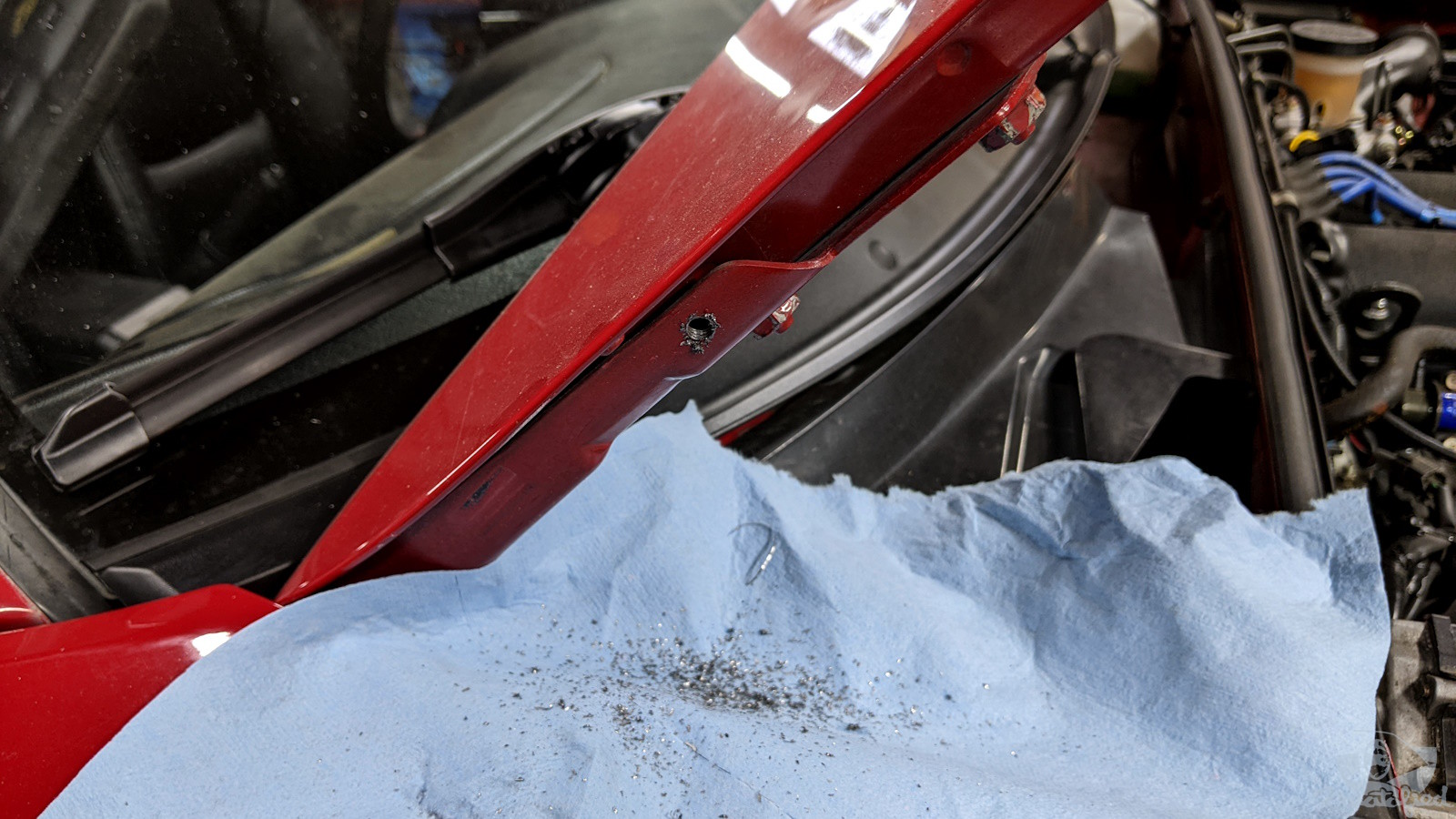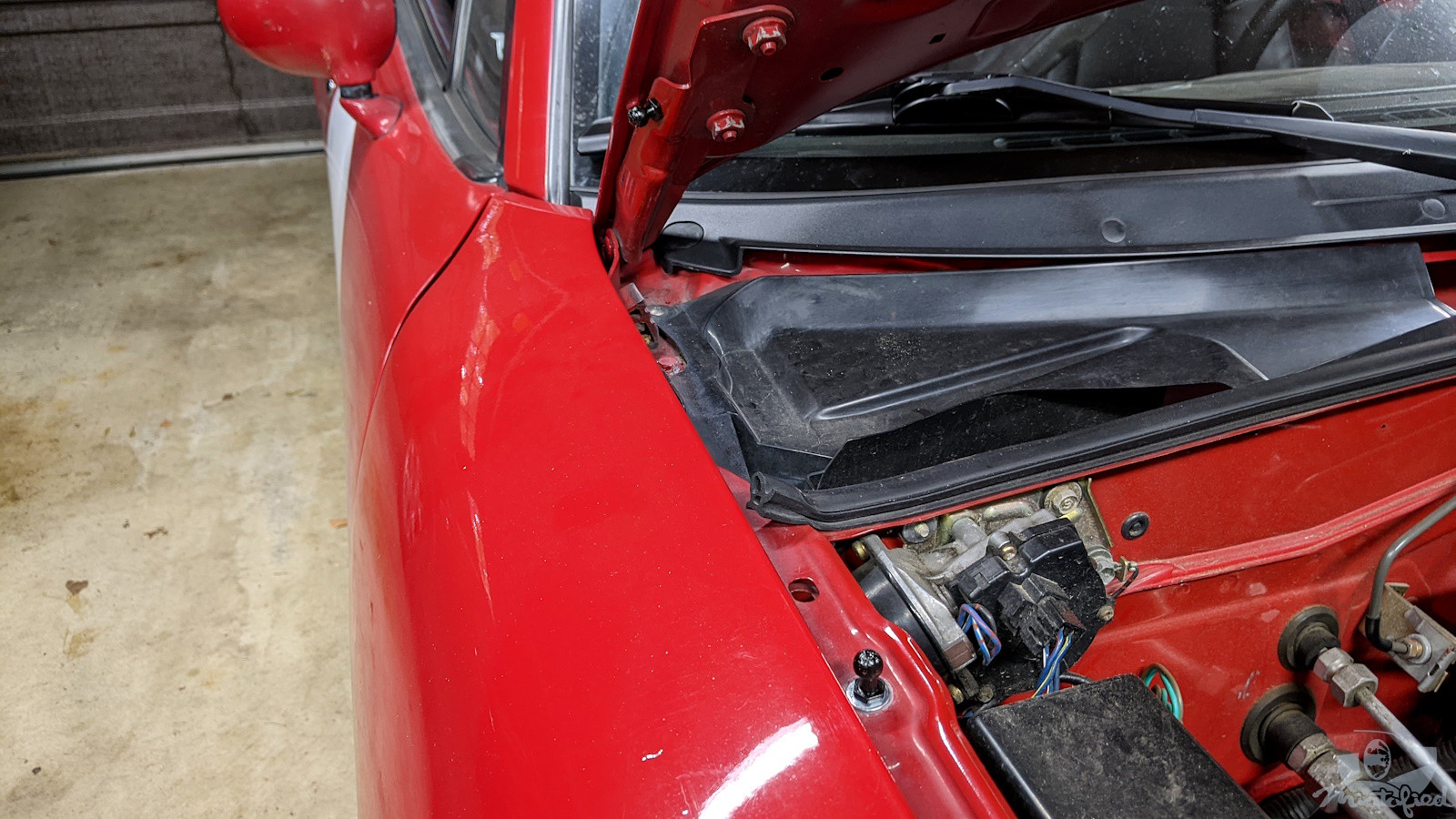 Strangely, one of the four ball studs had an 11mm hex, all the rest were 10mm. Flyin' Miata offered to send replacement parts, but the oddball stud is working fine. The ball studs for the hood hinge are slightly shorter than the fender-side studs for better clearance and alignment.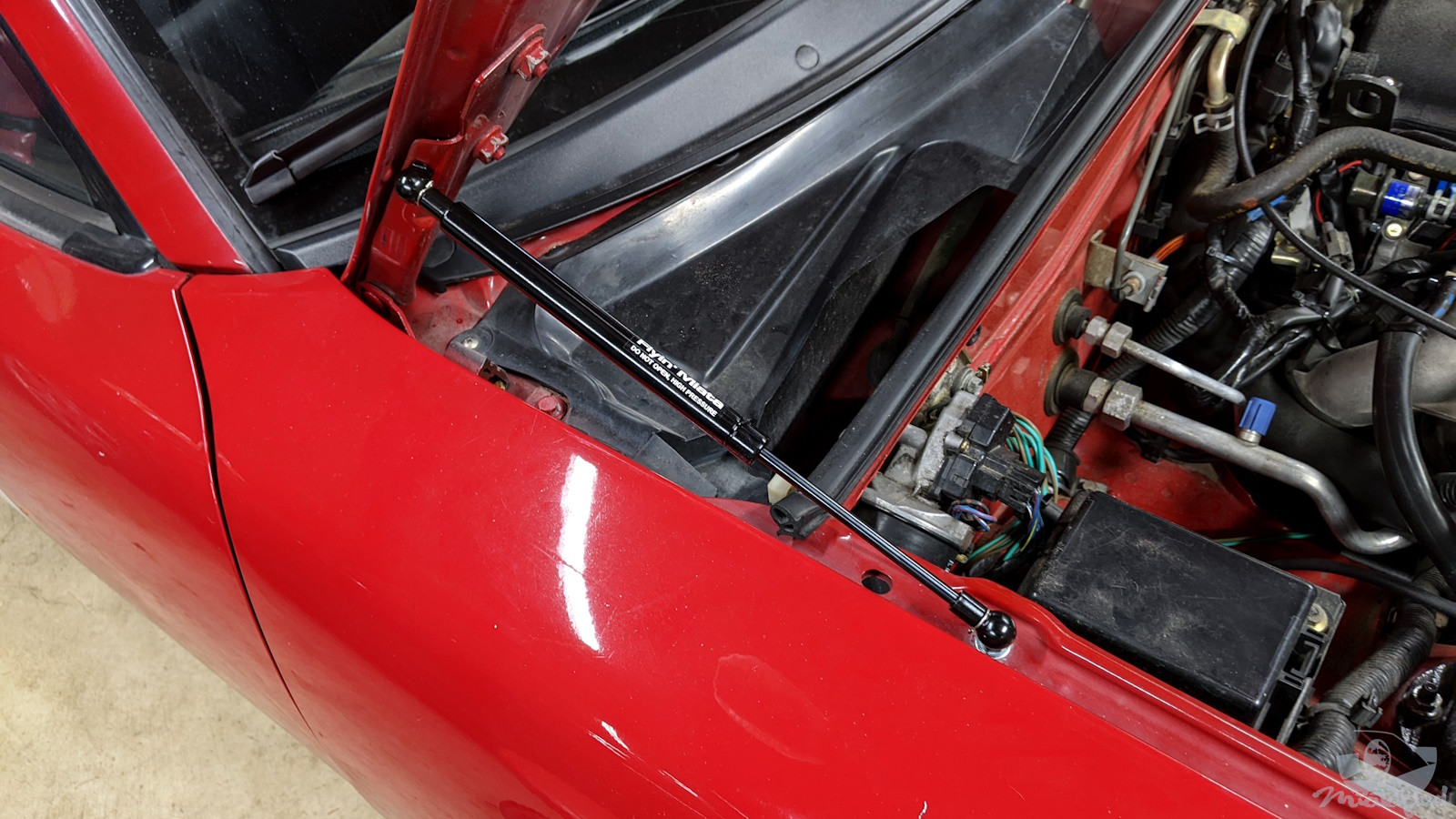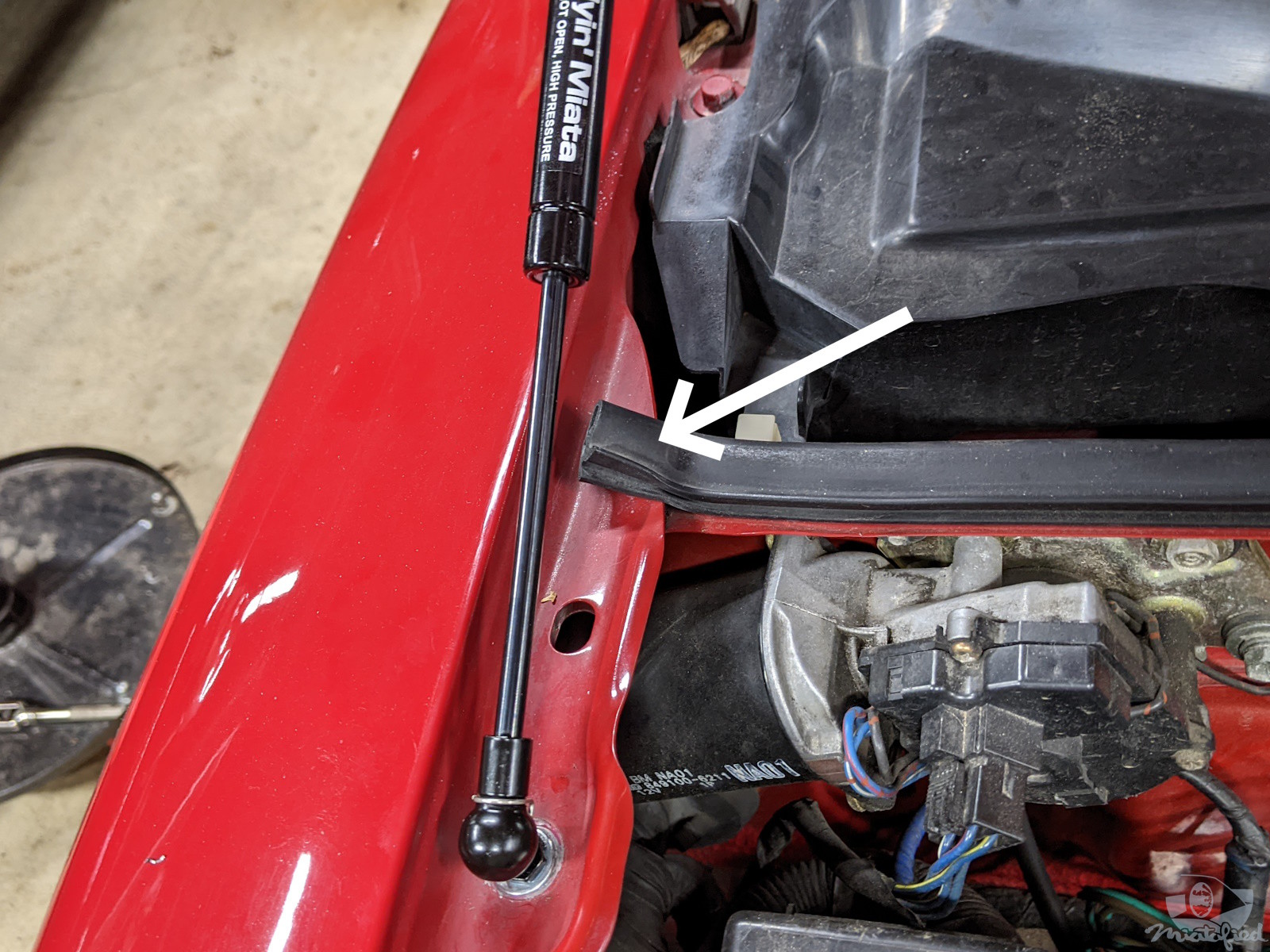 The instructions from Flyin' Miata include trimming a piece off the end of the hood weatherstrip to allow the strut to fit behind the fender when the hood is closed.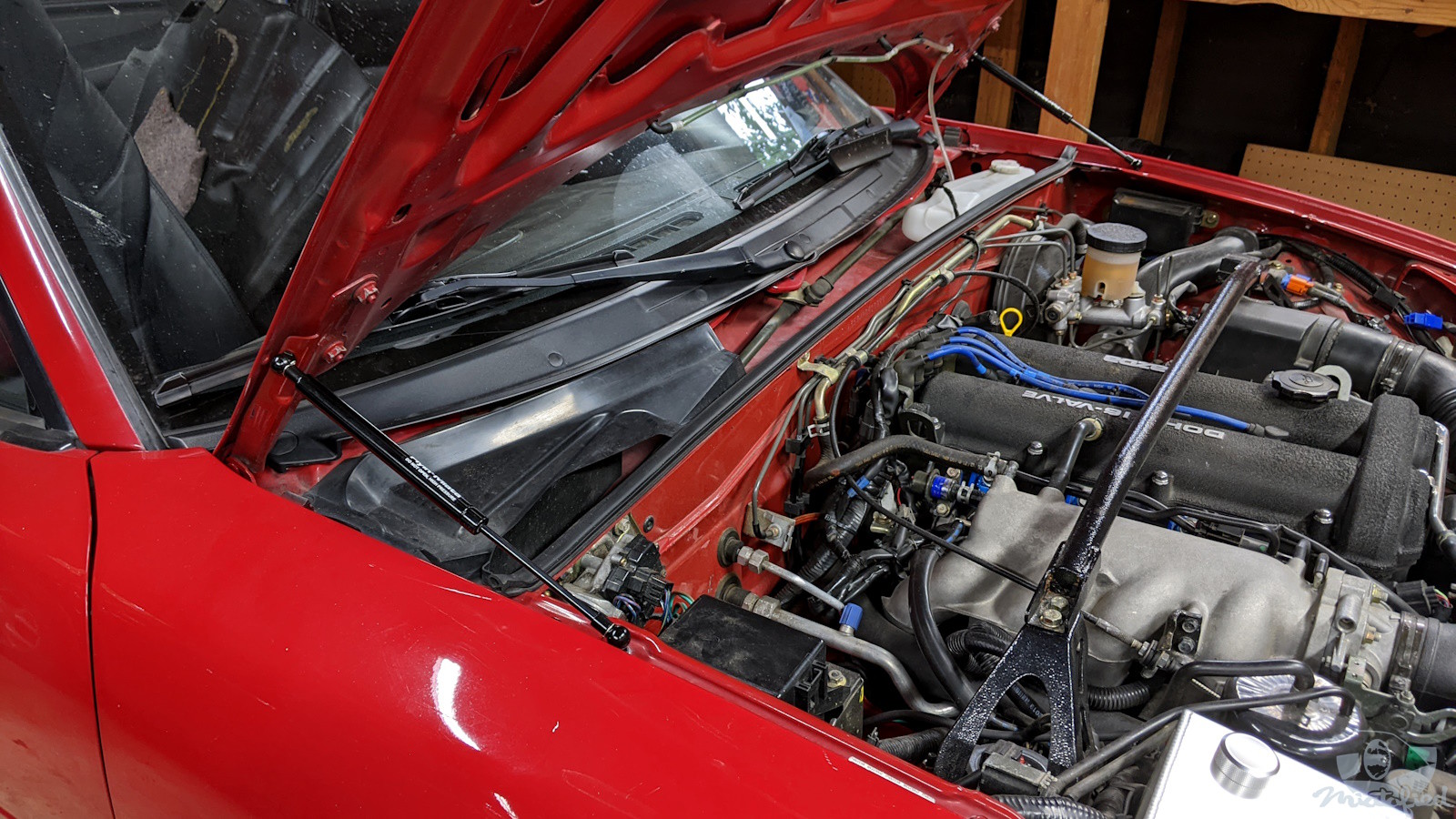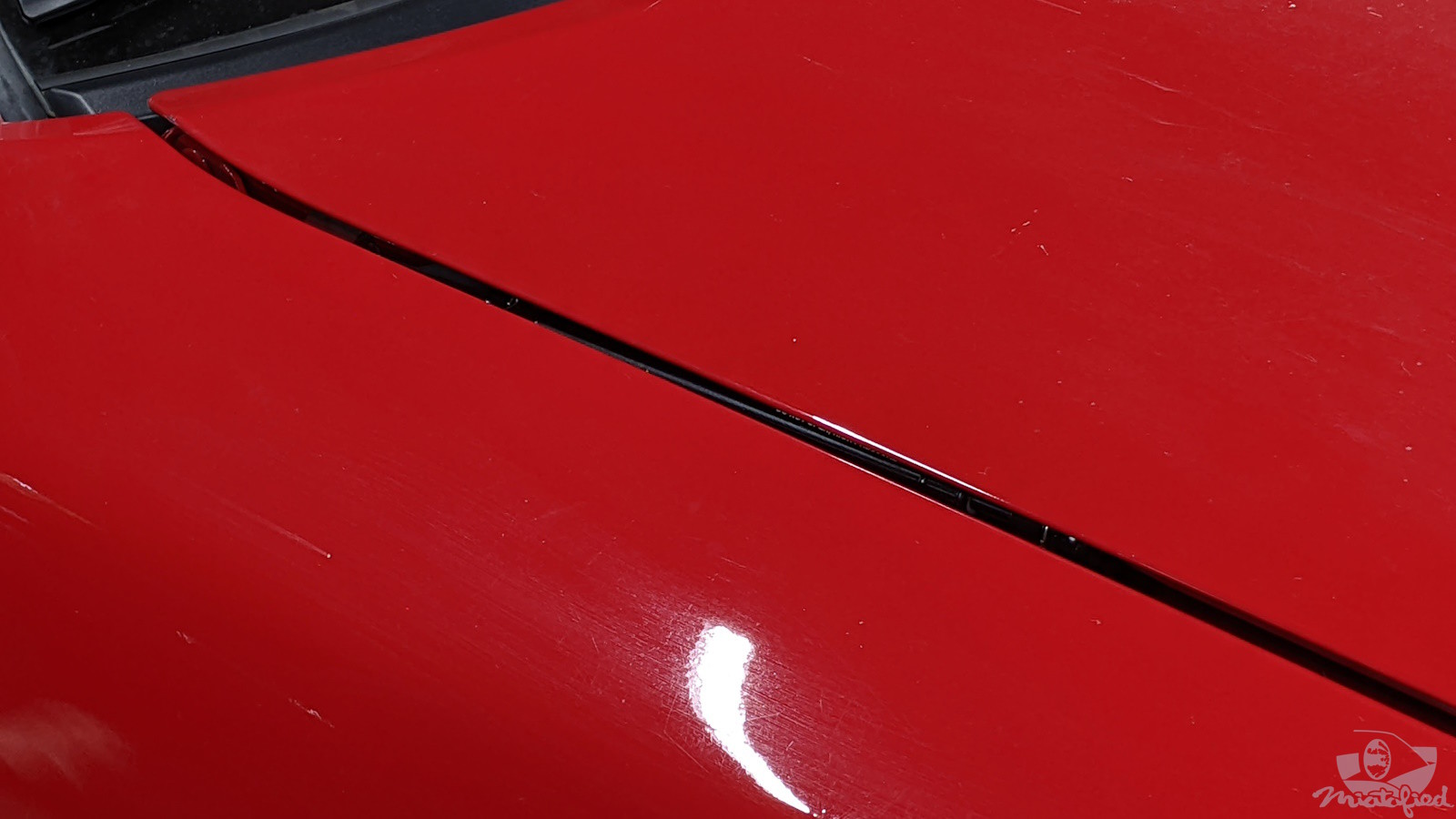 Overall fit and finish of this kit is great. The strut is the perfect length, and it lifts the hood slightly higher than the original hood prop.