There's not much to explain for this mod. I used Black VHT Wrinkle Paint, which forms heat-resistant wrinkled finish (à la Ferrari valve covers).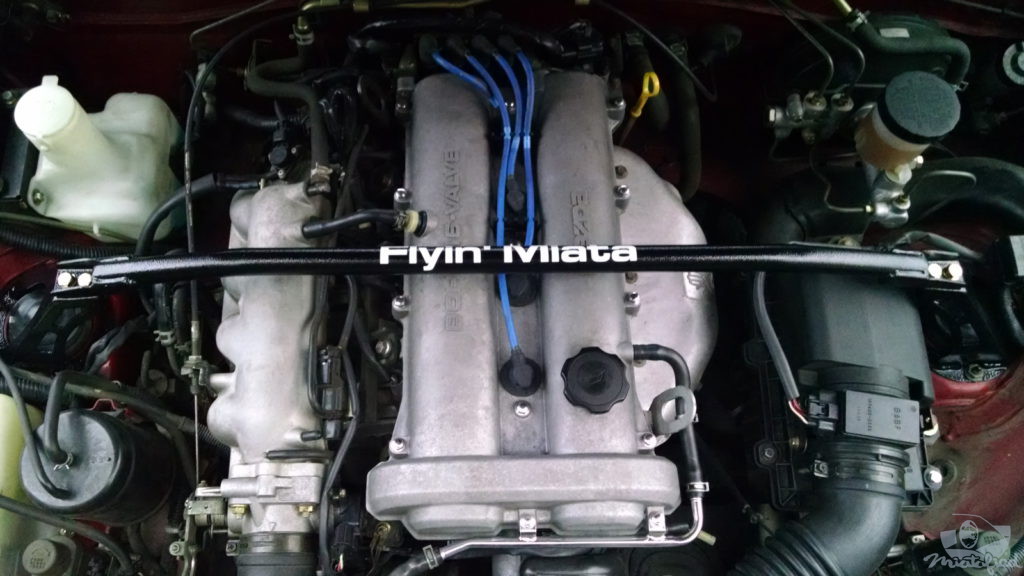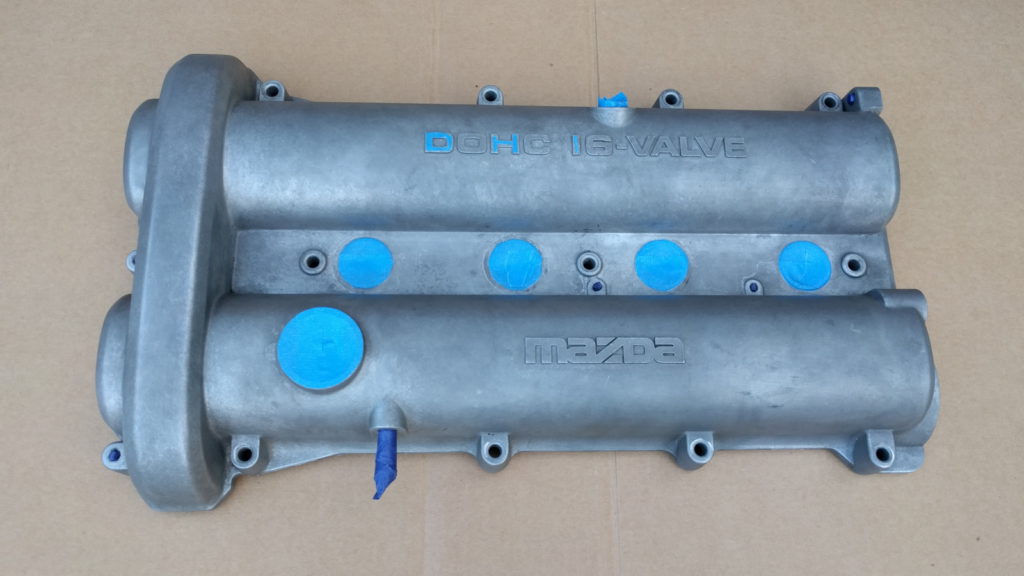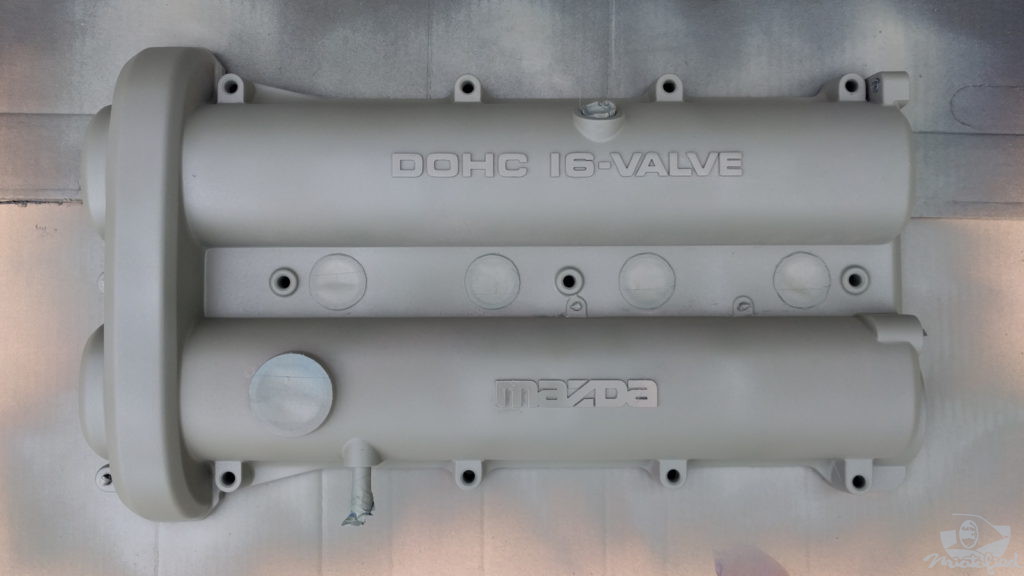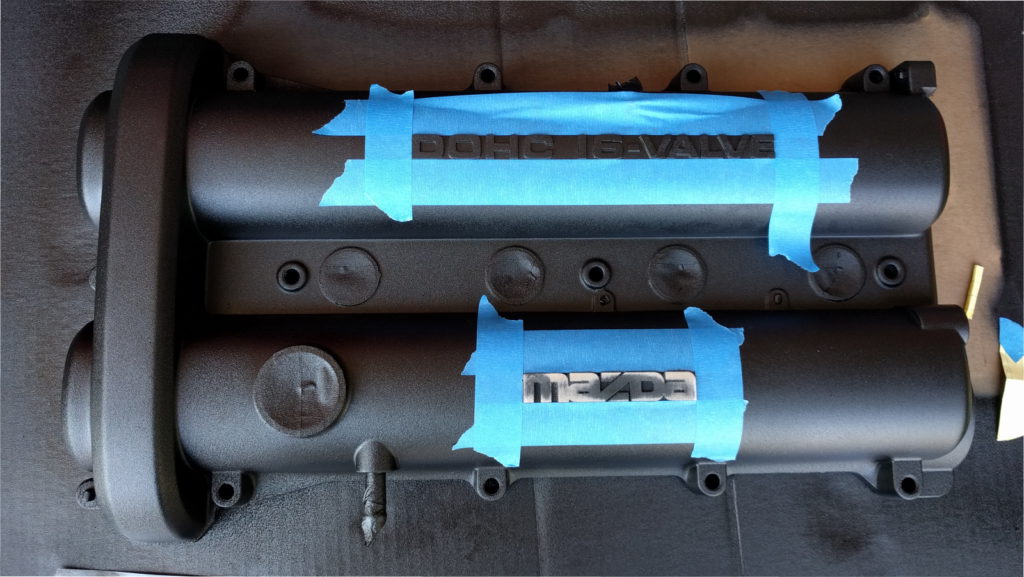 I made a mistake with the painter's tape. I used it to prevent scratching off the paint when I exposed the lettering, but it stuck to the paint too well.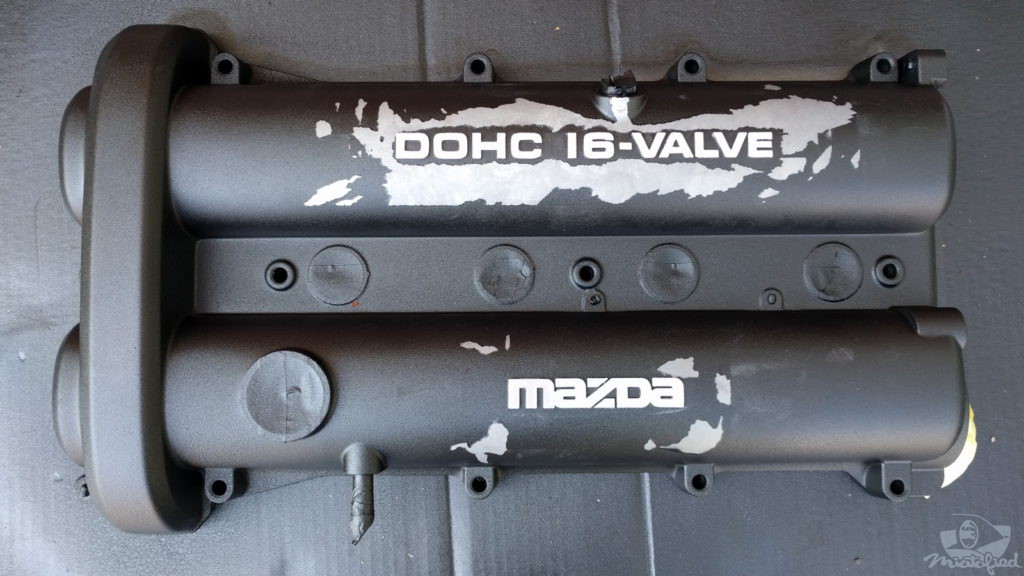 A few more layers of paint easily covered my mistake, especially because of the textured finish. It is hard to get the paint the correct thickness for the wrinkle affect, but I found it looked good as long as the paint thickness was consistent. I did a few test pieces, including the FM master cylinder bracket.