In preparation for turbocharging, and to take advantage of the programmable DIYPNP MegaSquirt 2 (MS2), I decided to upgrade the Miata's fuel injectors.
There are a few options for Miata fuel injectors; on the most budget end, there are larger OEM Mazda injectors from other models that can be swapped in, namely RX-8 yellow injectors. Bosch EV-14 type injectors are supposedly the most technologically advanced option and offer the most efficient spray pattern and best fuel atomization. Theoretically, this should upgrade the Miata's fuel efficiency and power delivery.
FlowForce offers a great kit in a few different size options. They have even started manufacturing and selling a model through Flyin Miata with the connector molded for an OEM Mazda plug instead of needing a wiring adapter. 640cc should be more than enough headroom for as much boost as a stock internals BP engine can handle. I've read that over-sizing injectors can cause them to overheat because the duty cycle (time the injector is open) is too short, and the flowing fuel itself is what cools the injector. I'm not planning on running E85, which is another argument for larger injectors.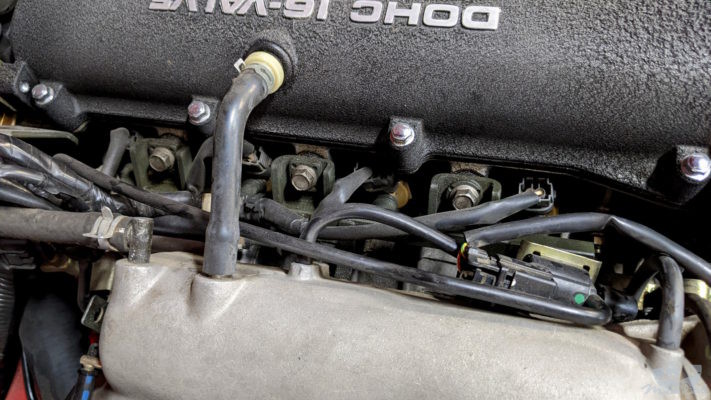 Remember to de-pressurize the fuel system before disconnecting any fuel lines.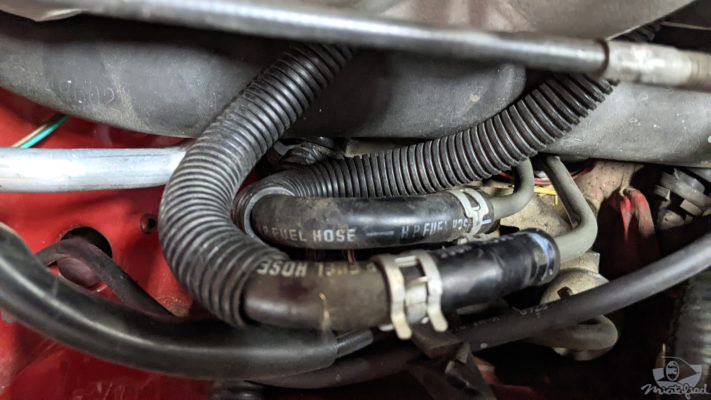 Be careful not to lose the plastic spacers under the fuel rail. The FlowForce kit also comes with additional spacer shims to insert during re-installation.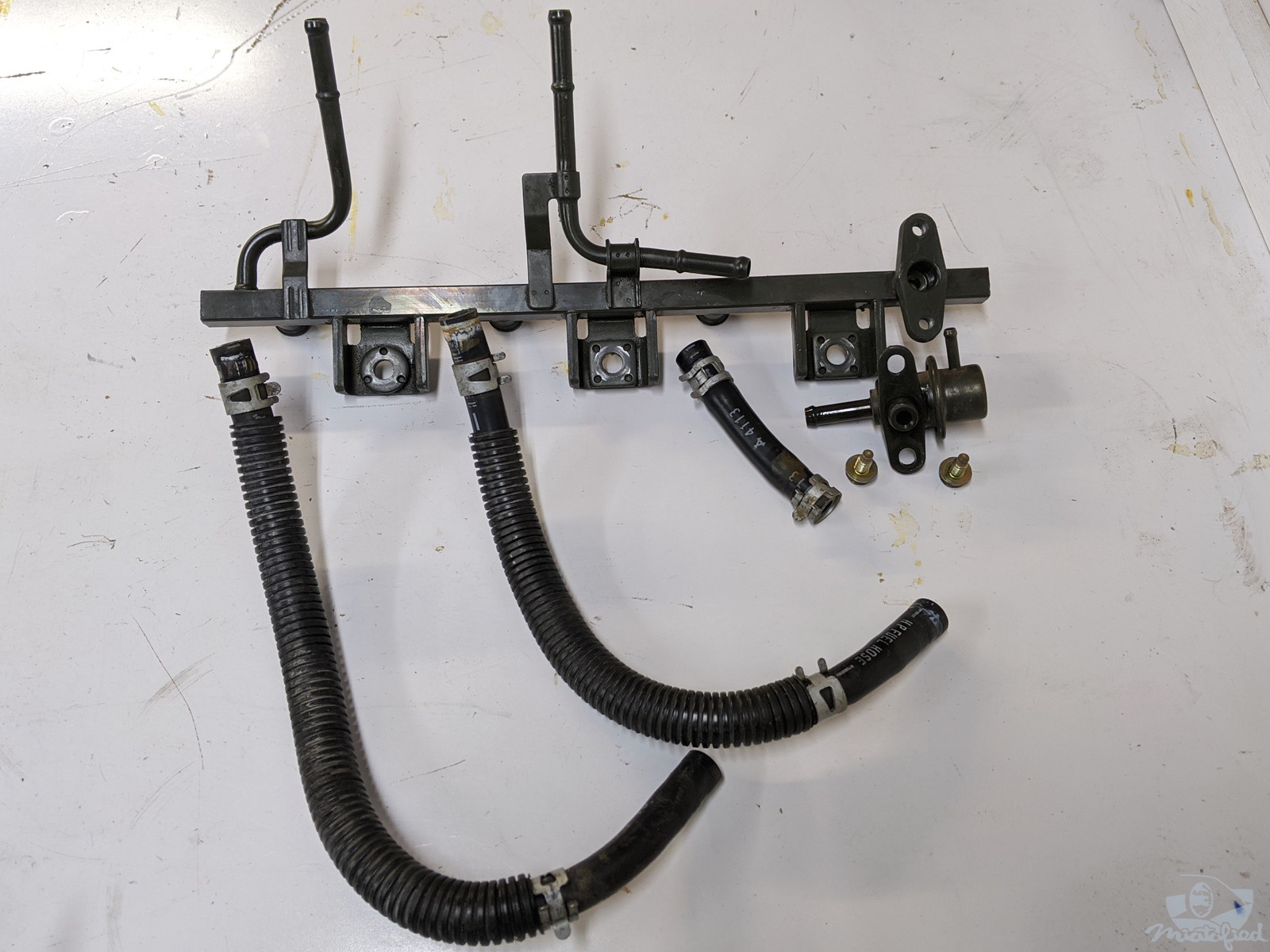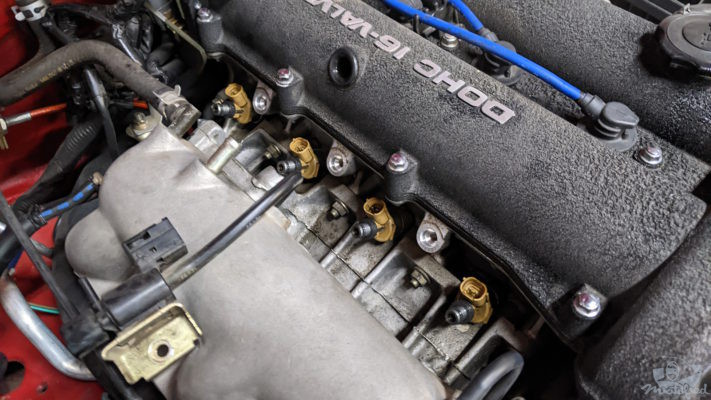 Follow the FlowFoce instructions to assemble each injector with the rubber o-rings and little filter basket.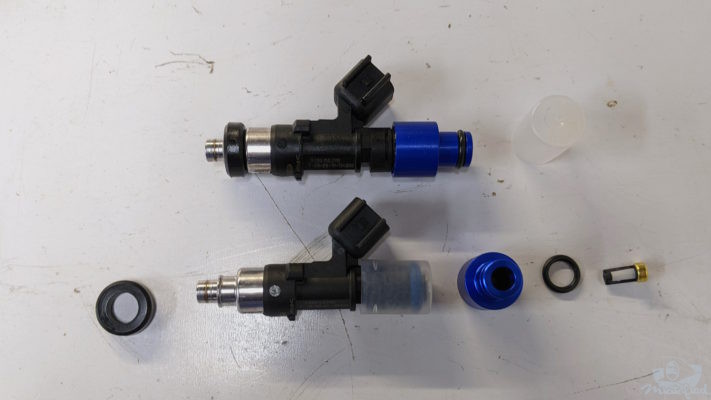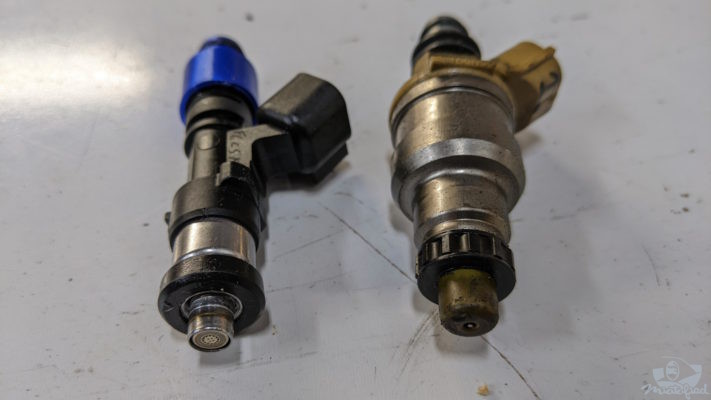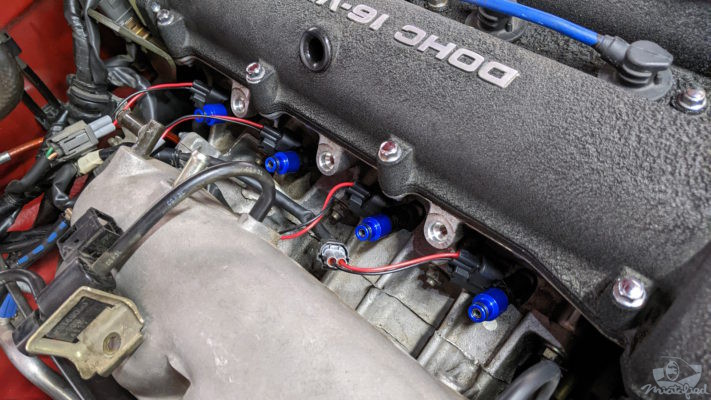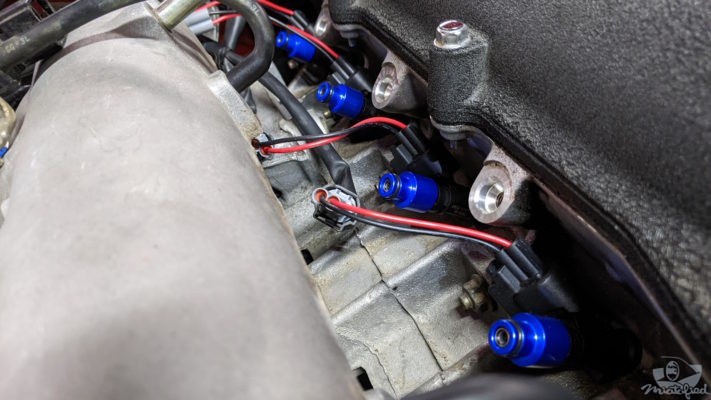 It didn't feel right to cover up these shiny new blue injectors with the scabby army green fuel rail. The closest color match I could find from some tests was Dupli-Color MC201 Blue Metal Cast Anodized paint over Metallic Chrome.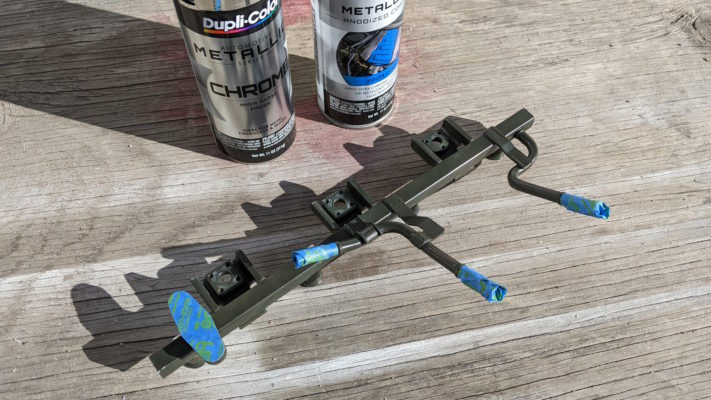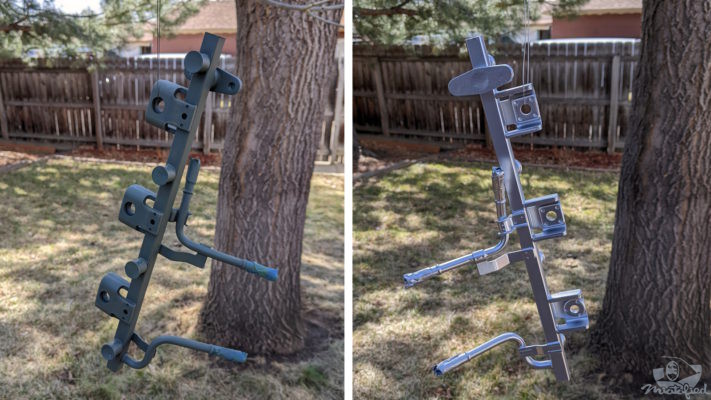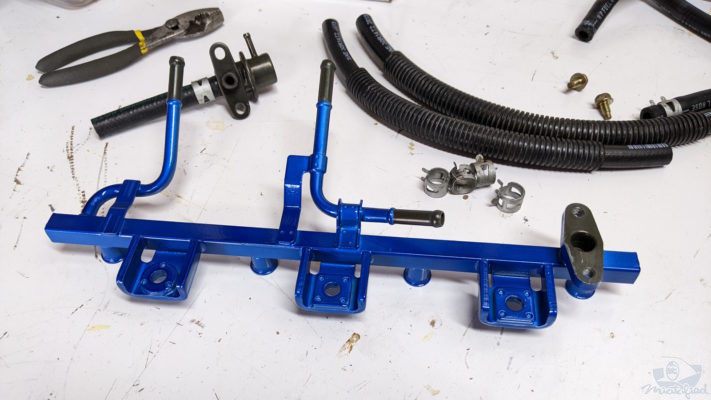 I took this opportunity to replace the old rubber fuel lines that connect to the fuel rail. The best option I could find for replacement was Gates 27348 Barricade Fuel Injection Hose, Inner Diameter 5/16″.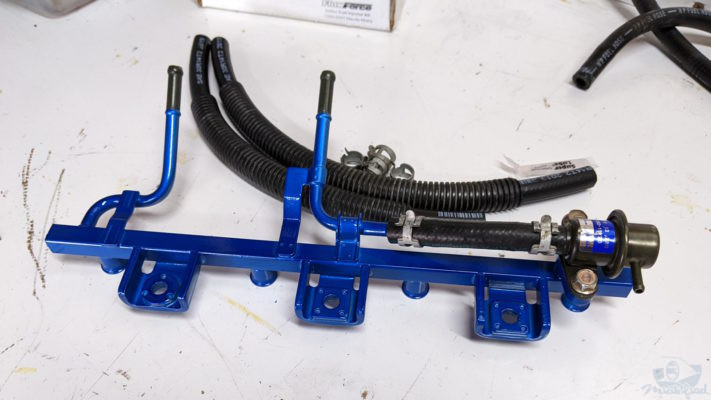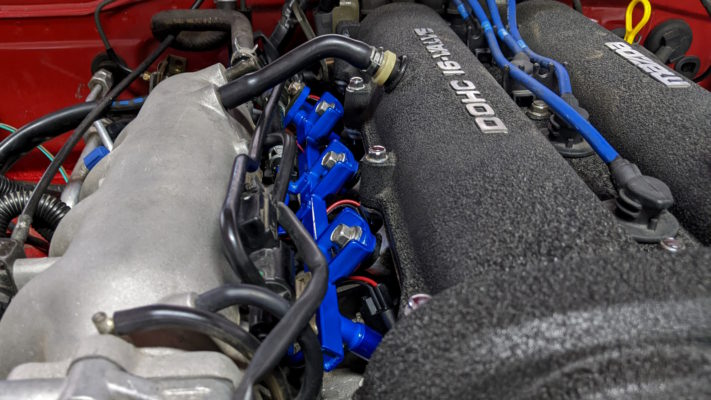 FlowForce includes a flow rate measurement card with the injectors for input into the tuning software for the ECU.